Here's how we care and give for eyesight and beyond.
Align left
style_big
We are guided by Johnson & Johnson's three pillars of corporate responsibility - improving global health, improving local communities, and ensuring the sustainability of our planet.
Align left
We focus globally on two signature efforts that preserve and restore sight.
Align center
style_big
Co-founder Sanduk Ruit MD, born in Nepal, educated in India, together with American ophthalmologist, Geoff Tabin MD, recognized the unmet eye health need in the Himalayas and made a vow in 1995 to eliminate preventable and treatable blindness. Never in their lifetimes did they believe they would change the arc of global blindness in Nepal; but they did just that.

Today, the Himalayan Cataract Project and its extensive network of partners work across South Asia and Sub-Saharan Africa to bring world-class eye care to the needlessly blind through quality care, clinical training and the establishment of first-rate ophthalmic infrastructures. As a result, over 739,000 people from 17 countries now see and live better. Johnson & Johnson Vision is a proud partner in this endeavor. Needless and preventable blindness is one public health problem we can win.
Align left
Did you know that 19 million children are visually impaired? Sight for Kids has provided school-based eye health education and vision screening to more than 25 million kids around the world with Lions Clubs International Foundation and local partners. Through Sight for Kids, we have provided access to eye health education and services, including free exams and eyeglasses, to approximately 500,000 children. Together, with our local partners, we aspire to double the number of children helped through Sight for Kids by 2021.
Align left
Sound environmental efforts are just the beginning. Improving our world for the next generation requires a concerted effort to reduce our impact on the environment. The efforts of Johnson & Johnson Vision are recognized around the globe.
Learn more:
Align left

style_regular
Regular
Environmental Leader Product & Project Awards
Align left
style_no_space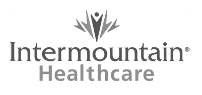 style_regular
Regular
Intermountain Healthcare Presents Supplier Awards to Johnson & Johnson Medical Devices Companies
Align left
style_no_space
Corporate Grants & Charitable Contributions
Our vision is to help people see better, connect better, live better. Through partnerships and contributions to nonprofit organizations, we're committed to promoting eye health and education to the global community.
Please refer to our grantmaking programs' funding priorities, to determine if your organization is a good fit:
Access to Healthcare
Education
Healthy Communities
Johnson & Johnson Vision does not grant charitable contributions to:
Individuals. We contribute only to qualified, non-profit 501(c)(3) organizations.
Trips or tours (with the exception of medical missions. Physician's State Medical License required)
Political, fraternal or athletic groups.
Sectarian and religious organizations that do not serve the general public on a non-denominational basis.
Building campaigns or endowments of any kind.
Multi-year commitments for appeals for unrestricted funds.
Any funding may be limited to 15% of an organization's income.
Align left
Applications will be reviewed per our Quarterly Submissions Timeline.
To be considered for our next funding cycle, click below to start the application process.
Align left