Johnson & Johnson Vision Introduces Next-Generation TearScience Activator Clear to Offer Eye Care Professionals and Patients Unparalleled Consistency and Precision in the Treatment of Meibomian Gland Dysfunction (MGD)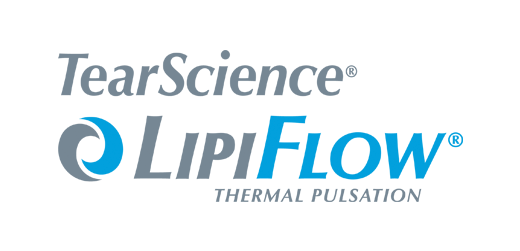 New activator for the TearScience LipiFlow Thermal Pulsation System was developed with efficacy and the environment in mind
SANTA ANA, CALIF. – April 22, 2022 – Johnson & Johnson Vision*, a global leader in eye health and part of Johnson & Johnson MedTech**, today announced availability of the next-generation TearScience Activator Clear. Building on the legacy of the TearScience LipiFlow Thermal Pulsation System — a fully automated treatment for meibomian gland dysfunction (MGD), a leading cause of dry eye — Johnson & Johnson Vision updated the TearScience Activator used to deliver the treatment, providing eye care professionals greater treatment precision.
"In my experience, TearScience LipiFlow is a targeted and drug-free solution for treating my patients with MGD, significantly improving ocular surface symptoms, including dry eye symptoms, fluctuating vision and optical aberrations," said Jerry Hu, M.D., Texas Eye & Laser, Fort Worth and Hurst, Texas. "Using the TearScience Activator Clear allows me to see exactly where I've positioned the activator before and during treatment, which not only makes treatment more efficient, but also increases comfort for my patients."
The new design of the TearScience Activator Clear features a single-piece eye cup and translucent design that allows for more efficient and accurate positioning in the eye, giving eye care professionals greater confidence that the activator is delivering heat and pressure evenly across the entire lid. TearScience Activator Clear was also created with the environment in mind, using a redesigned manufacturing process and fewer raw materials than its predecessor.
"TearScience LipiFlow is considered the gold-standard for MGD treatment, but we are always asking ourselves — and our customers — how we can create better outcomes for eye care professionals and their patients, whether through new product innovation or smaller, yet meaningful, enhancements like the TearScience Activator Clear," said Sajjad Roshanali, Global Business Unit Director, Ocular Surface, Johnson & Johnson Vision. "The design of the new TearScience Activator Clear was developed with the unique needs of eye care professionals in mind, allowing them to ensure the activator is positioned correctly the first time, every time, creating an even better treatment experience for both surgeon and patient."
TearScience LipiFlow, which has been performed more than 400,000 times worldwide and growing3, uses Vectored Thermal Pulsation (VTP) to treat MGD from the inner lid and help clear gland obstruction, increasing gland function while protecting the cornea and other delicate structures.1,2 The treatment is backed by more than 10 years of research3, including more than 40 peer-reviewed reports*** and more than 10 prospective randomized and controlled trials.***
Research has also shown a positive correlation between TearScience LipiFlow treatment and cataract surgery. Patients who received TearScience LipiFlow treatment prior to cataract surgery reported better outcomes, including significant reduction in reports of postoperative halos, measurable improvements in visual acuity, greater improvement in Meibomian Gland Score, and improved anterior ocular health outcomes.4
TearScience Activator Clear is now available for eyecare professionals to use as they treat MGD patients with TearScience LipiFlow treatment system in the U.S., Canada, Hong Kong, Chile and Argentina, and will continue to roll out to more countries worldwide throughout 2022.
About Johnson & Johnson Vision
At Johnson & Johnson Vision*, part of Johnson & Johnson MedTech**, we have a bold ambition: to change the trajectory of eye health worldwide. Through our operating companies, we deliver innovation that enables eye care professionals to create better outcomes for patients throughout their lives, with products and technologies that address unmet needs including refractive error, cataracts, and dry eye. In communities with greatest need, we work in collaboration to expand access to quality eye care, and we are committed to helping people see better, connect better, live better. Visit us at jjvision.com, follow @JNJVision on Twitter, Johnson & Johnson Vision on LinkedIn, and @JNJVision on Facebook.
About Johnson & Johnson MedTech
At Johnson & Johnson MedTech**, we unleash diverse healthcare expertise, purposeful technology, and a passion for people to transform the future of medical intervention and empower everyone to live their best life possible. For more than a century, we have driven breakthrough scientific innovation to address unmet needs and reimagine health. In surgery, orthopaedics, vision, and interventional solutions, we continue to help save lives and create a future where healthcare solutions are smarter, less invasive, and more personalized.
©Johnson & Johnson Vision Care Inc., 2021. All rights reserved.
*Johnson & Johnson Vision represents the products and services of Johnson & Johnson Surgical Vision, Inc., Johnson & Johnson Vision Care, Inc., and the affiliates of both.
**Johnson & Johnson MedTech comprises the surgery, orthopaedics, vision and interventional solutions businesses within Johnson & Johnson's MedTech segment.
***Internal data, based on 2020 Analysis of clinical trials
1 Blackie CA, Carlson AN, Korb DR. Treatment for meibomian gland dysfunction and dry eye symptoms with a single-dose vectored thermal pulsation: a review. Curr Opin Ophthalmol. 2015 Jul; 26(4): 306-313. doi:10.1097/icu.0000000000000165.
2 LipiFlow Thermal Pulsation System Instructions For Use.
3 Data on file.
4 Data on file. D. Chang, et al. Preoperative Treatment of Meibomian Gland Dysfunction with Vectored Thermal Pulsation System Prior to Extended Depth of Focus IOL Implantation.
PP2022OTH4620