New ACUVUE® Campaign Encourages Gen Z to Take a Social Media Break with #MyVisionMySight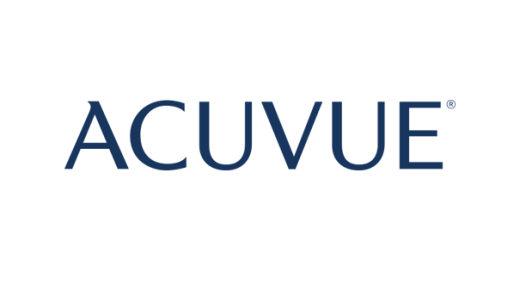 Inspiring young creators join Where Vision Meets Sight social media campaign to support young people to pause their scrolling and pursue their purpose, vision, and dreams.
JACKSONVILLE, FL – May 4, 2023 – The ACUVUE® brand today announced the Where Vision Meets Sight social media campaign (#MyVisionMySight) that partners with Gen Z to take social media breaks to not only give their eyes a rest, but also recognize the impact screen time is having in their lives. Through inspiring young creators, the campaign encourages Gen Z to close their apps and use their newfound time to clarify their vision for their lives, whether that's becoming a beauty influencer, focusing on athletics or embracing their unique talents.
"I was able to slow down time and really take in each moment. Being on social media 24/7 always puts me in a very overwhelmed and anxious state of mind, so it was so refreshing to put my phone down and see life from a clearer perspective. Every moment felt more meaningful," says ACUVUE® influencer and film student, Amber Alexander. "I'm often so caught up in the world of social media that I forget I'm a real person who deserves time for self-care. During my social media break, I realized how deeply I needed time to journal, meditate, and cook nourishing foods for myself so that I could truly feel refreshed."
Digital device use has increased in the last few years. Across the board, adults are now spending 13+ hours a day on digital devices, a 35% increase since 2019.1 Social media is not only consuming people's time, but also it could be taking a toll on our eyes. When looking at a digital screen, you blink 60% less, which can destabilize the tear film, impacting comfort and vision.2,3
"Living in the digital age presents unique challenges for our eyes and this evolving world requires evolving eye care," says Danielle Richardson, OD, West Coast Director of Clinical Care at Zak and Johnson & Johnson Vision consultant.* "It's important to provide a personalized eye care experience using an arsenal of the latest optometric technologies like blue-violet light filtering lenses.† And of course, taking a break can give you time to reflect on how screen time and social media may be affecting your lifestyle and overall well-being."
"Social media has boomed over the last decade, and we often fail to recognize its profound effects on our day-to-day lives. Gen Z has grown up with social media, so we tapped into Gen Z influencers to unpack its effects and set an example," says Nancy Sabin, Head of North America Marketing and Connected Commerce at Johnson & Johnson Vision.‡ "Through their eyes, we offer perspectives on how social media might be affecting their vision and, more importantly, how they envision their future. We hope to inspire positive change through this campaign. In addition, I'm proud of #mycompany in how we are responding to the needs of digitally intense lifestyles through innovation within our ACUVUE® portfolio."
There is so much to see outside of our phones and with ACUVUE®, you can view the world. Get inspired and learn more on the ACUVUE® Where Vision Meets Sight page.
###
About ACUVUE®
The ACUVUE® Brand transformed vision correction more than thirty-five years ago with the introduction of the world's first soft disposable contact lenses. Since then, the ACUVUE® Brand has been dedicated to finding innovative new ways to help people around the world see better.
About Johnson & Johnson Vision§
At Johnson & Johnson Vision, part of Johnson & Johnson MedTech,** we have a bold ambition: to change the trajectory of eye health around the world. Through our operating companies, we deliver innovation that enables eye care professionals to create better outcomes for patients throughout their lives, with products and technologies that address unmet needs including refractive error, cataracts and dry eye. In communities with greatest need, we work in collaboration to expand access to quality eye care, and we are committed to helping people see better, connect better and live better. Visit us at www.jjvision.com. Follow @JNJVision on Twitter and Johnson & Johnson Vision on LinkedIn, and @JNJVision on Facebook.
Important Information for Contact Lens Wearers
ACUVUE® Contact Lenses are available by prescription only for vision correction. An eye care professional will determine whether contact lenses are right for you. Although rare, serious eye problems can develop while wearing contact lenses. To help avoid these problems, follow the wear and replacement schedule and the lens care instructions provided by your eye doctor. Do not wear contact lenses if you have an eye infection, or experience eye discomfort, excessive tearing, vision changes, redness or other eye problems. If one of these conditions occurs, remove the lens and contact your eye doctor immediately. For more information on proper wear, care and safety, talk to your eye care professional and ask for a Patient Instruction Guide, call 1-800-843-2020, or download the Patient Instruction Guide.
©Johnson & Johnson Vision Care Inc., 2023. All rights reserved.
* Danielle Richardson, OD, is a paid consultant of Johnson & Johnson Vision, Inc.
† Filtering of HEV light by contact lenses has not been demonstrated to confer any health benefit to the user, including but not limited to retinal protection, protection from cataract progression, reduced eye strain, improved contrast, improved acuity, reduced glare, improved low light vision, or improved circadian rhythm/sleep cycle. The Eye Care Professional should be consulted for more information
‡ Nancy Sabin is an employee of Johnson & Johnson Vision Care, Inc. with oversight as the Head of North America Marketing and Connected Commerce of the Vision Care organization.
§ Johnson & Johnson Vision represents the products and services of Johnson & Johnson Surgical Vision, Inc., Johnson & Johnson Vision Care, Inc., and the affiliates of both.
** Johnson & Johnson MedTech comprises the surgery, orthopaedics, vision and interventional solutions businesses within Johnson & Johnson's MedTech segment.
1 COVID-19: Screen Time spikes to over 13 hours per day according to Eyesafe Nielsen estimates, published 3/28/20, https://eyesafe.com/covid-19-screen-time-spike-to-over-13-hours-per-day.
2 Tsubota K, Nakamori K. Dry eyes and video display terminals. N Engl J Med. 1993;328(8):584. doi:10.1056/NEJM199302253280817.
3 Patel S, Henderson R, Bradley L, et al. Effect of visual display unit use on blink rate and tear stability. Optom Vis Sci 1991;68(11):888-892. doi: 10.1097/00006324-199111000-00010.

PP2023AMB4625v3.0