Johnson & Johnson Vision announces CE mark for new ACUVUE® OASYS MULTIFOCAL contact lens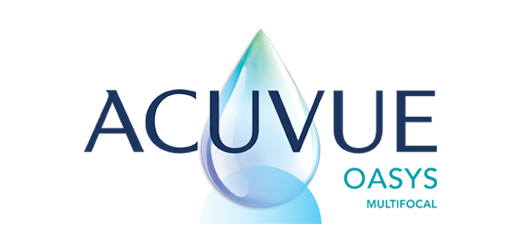 ACUVUE® OASYS MULTIFOCAL with PUPIL OPTIMIZED™ DESIGN is the newest member of the ACUVUE® OASYS brand family for patients with presbyopia, set to launch across Europe in 2021
February 15, 2021 – Johnson & Johnson Vision1 today announced CE Mark of its latest multifocal contact lens, ACUVUE OASYS MULTIFOCAL with PUPIL OPTIMIZED DESIGN for Europe. The lens, also approved in the US by the FDA in 2020, is the latest innovation for the Johnson & Johnson Vision multifocal contact lens portfolio for patients with presbyopia.
ACUVUE OASYS MULTIFOCAL contact lens with PUPIL OPTIMIZED DESIGN expands the ACUVUE OASYS portfolio of products, which is unbeaten in comfort across 25 clinical trials.* The new reusable lens includes the same PUPIL OPTIMIZED DESIGN technology currently available in 1-DAY ACUVUE MOIST MULTIFOCAL and follows the same fit process.2 Now available in both reusable and daily disposable modalities, the technology delivers performance, fit and comfort for patients with presbyopia.2
Globally 1.9 billion people have presbyopia, with vision deterioration starting in patients from their mid-40's.3 In addition to affecting the eyes' ability to focus on nearby objects, symptoms can include blurry vision in low light, headaches, eye fatigue and eye strain after reading.
"Although there are 50 million presbyopia patients over the age of 45 across the EMEA region who are open to wearing contact lenses, fewer than 10% of this group are currently wearing a multifocal contact lens to correct the condition,4,5" said Sandra Rasche, Area Vice President, Europe, Middle East and Africa, Vision Care, Johnson & Johnson Medical GmbH, "The ACUVUE OASYS MULTIFOCAL with PUPIL OPTIMIZED DESIGN will offer an exciting solution for these patients, using a blend of technologies for better comfort and clearer vision at all distances.2"
ACUVUE OASYS MULTIFOCAL with PUPIL OPTIMIZED DESIGN will launch across Europe in 2021.
About Johnson & Johnson Vision
At Johnson & Johnson Vision, part of Johnson & Johnson Medical Devices Companies**, we have a bold ambition: to change the trajectory of eye health around the world. Through our operating companies, we deliver innovation that enables eye care professionals to create better outcomes for patients throughout their lives, with products and technologies that address unmet needs including refractive error, cataracts and dry eye. In communities with greatest need, we work in collaboration to expand access to quality eye care, and we are committed to helping people see better, connect better and live better. Visit us at https://www.jjvision.com/. Follow @JNJVision on Twitter and Johnson & Johnson Vision on LinkedIn.
About Johnson & Johnson Medical Devices Companies
As the world's most comprehensive medical devices business, we are building on a century of experience, merging science and technology, to shape the future of health and benefit even more people around the world. With our unparalleled breadth, depth and reach across surgery, orthopaedics, vision and interventional solutions, we're working to profoundly change the way care is delivered. We are in this for life.
For further information, contact:
Sally Hetherington, Communications & Public Affairs Director, Johnson & Johnson Vision EMEA: shether1@its.jnj.com +44 7770 337800
Glesni Thomas: Fleishman Hillard Fishburn: glesni.thomas@fhflondon.co.uk +44 7528 383 508
Important Information for Contact Lens Wearers: ACUVUE® Contact Lenses can be used for vision correction. An eye care professional will determine whether contact lenses are right for you. Although rare, serious eye problems can develop while wearing contact lenses. To help avoid these problems, follow the wear and replacement schedule and instructions on proper lens care. Do not wear contact lenses if you have an eye infection or experience other eye problems or if you are allergic to any ingredient. For more information, including warnings and precautions, read the Instructions for Use available on the ACUVUE website. If you experience eye discomfort or if any condition occurs, remove the lens and contact your eye care professional immediately.
*The following ACUVUE Brand Contact Lenses have substantiated unbeaten in comfort claim: ACUVUE OASYS Brand Family (including daily disposable), 1-DAY ACUVUE MOIST Brand Family (within the category of hydrogel daily disposable), and ACUVUE VITA Brand spherical only(1)(2)(3).
*www.clinicaltrials.gov is a website maintained by the NIH. The 25 clinical studies evaluated subjective comfort as a primary or secondary endpoint for ACUVUE OASYS 2-weekly Brand Family. Review conducted as of February 25, 2021
1 © Johnson & Johnson Vision Care (Ireland) T/A Vision Care Ireland RSC
2 JJV Data on File 2021. ACUVUE PUPIL OPTIMIZED DESIGN TECHNOLOGY: JJVC Contact Lenses, Design Features, and Associated Benefits.
3 American Academy of Ophthalmology, "Global prevalence of presbyopia and vision impairment from uncorrected presbyopia," (2018). https://www.aaojournal.org/article/S0161-6420(17)33797-1/pdf
4 Growth levers and Internal analysis using Independent 3rd Party Data from EMA markets including Sweden, Norway, Denmark, Germany, Italy, Switzerland, France, Spain, Turkey, Poland, UK
5 JJV Data on File 2018. Growth Levers analysis based on IPSOS Global Incidence Tracker, retail outlet consumption data and national census population data covering the United States, United Kingdom, Russia, Japan, South Korea, and China.
ACUVUE OASYS is a trademark of Johnson & Johnson Vision Care (Ireland) T/A Vision Care Ireland RSC.
© Johnson & Johnson Vision Care (Ireland) T/A Vision Care Ireland RSC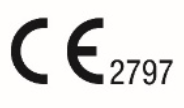 PP2021AVO4021