Johnson & Johnson Vision Announces FDA Clearance of CATALYS cOS 6.0 Software to Address Unmet Needs in Astigmatism Management for Cataract Patients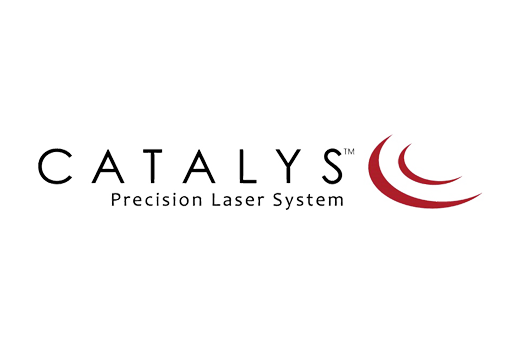 New CATALYS cOS 6.0 software offers new features for astigmatism management workflow, designed for, ease, speed and accuracy† for surgeons using the CATALYS Precision Laser System
Johnson & Johnson Vision announces a collaboration agreement with Cassini Technologies B.V. to enable compatibility between the CATALYS System and Cassini's Topographer
Santa Ana, Calif. June 22, 2020 – Johnson & Johnson Vision*, a global leader in eye health, today announced the Food and Drug Administration (FDA) 510(k) clearance of a new software for the CATALYS Precision Laser System. The new CATALYS cOS 6.0 software with advanced astigmatism management is a collaboration with Cassini Technologies B.V. The new software simplifies astigmatism management workflow and increases operational efficiency.1,2,3 †† Latest advancements build on the laser cataract surgery essentials that differentiate the CATALYS System, with features such as, advanced visualization that provide full-volume, 3D, high-resolution, and streaming Optical Coherence Tomography imaging as well as reliable, accurate4 laser incisions5,6,7 and premium patient experience.
Astigmatism reduces distance and near visual acuity, vision quality, and depth perception.8,9 In the U.S., almost 4 in 10 (38%) patients with cataracts have moderate to severe astigmatism (≥ 1.00 D).4 Limitations of the currently available diagnostic and surgical methods are some of the key barriers to surgical correction of astigmatism.10
"Accuracy and precision in astigmatic procedures are critical to good outcomes," said Douglas Koch, MD." ** "CATALYS cOS 6.0 with advanced astigmatism management not only provides more accurate surgical alignment3 and automatic cyclorotation compensation that is three times better than manual markings,1,11 the workflow will make the entire process easier and faster for me."
CATALYS cOS 6.0 with advanced astigmatism management streamlines workflow, speeds up the surgical process and improves accuracy by:
Minimizing data entry verification and manual transcription errors through direct input of preoperative keratometry and steep axis values data2
Reducing time spent on calculations, by including calculation of arcuate incision parameters using built-in nomogram and automatic input of arcuate incision parameters into the treatment planning screen
Reduces need for intraoperative aberrometry for toric IOL alignment with radial laser marks placed within a mean accuracy of 0.6° provide 5.5X greater precision compared to manual marking of the cornea with an ink pen (mean accuracy 3.3°)3,9
Addition of iris registration for automatic cyclorotation compensation, through collaboration with Cassini Technologies
"Building on the launch and rollout of our TECNIS Toric II platform, the introduction of our new CATALYS cOS 6.0 software will be a powerful addition to our portfolio of astigmatism management solutions," said Rajesh K. Rajpal***, MD, Chief Medical Officer and Global Head of Clinical and Medical Affairs at Johnson & Johnson Vision.
CATALYS cOS 6.0 will be commercially available in Q4 2020.
About Johnson & Johnson Vision
At Johnson & Johnson Vision, a division of the Johnson & Johnson Medical Devices Companies, we have a bold ambition: to change the trajectory of eye health worldwide. Through our operating companies, we deliver innovation that enables eye care professionals to create better outcomes for patients throughout their lives, with products and technologies that address unmet needs including refractive error, cataracts and dry eye. In communities with greatest need, we work in collaboration to expand access to quality eye care, and we are committed to helping people see better, connect better, and live better. Visit us at www.jjvision.com. Follow @JNJVision on Twitter and Johnson & Johnson Vision on LinkedIn.
About Johnson & Johnson Medical Devices Companies
At Johnson & Johnson Medical Devices Companies, we are helping people live their best lives. Building on more than a century of expertise, we tackle pressing healthcare challenges, and take bold steps that lead to new standards of care while improving people's healthcare experiences. In surgery, orthopaedics, vision, and interventional solutions, we are helping to save lives and paving the way to a healthier future for everyone, everywhere.
About CATALYS Precision Laser System
The CATALYS Precision Laser System is designed for a high standard of clinical precision.7,12 It delivers complete capsulotomies and excellent fragmentation so you can give your patients reliably outstanding results. CATALYS is specifically engineered to meet cataract surgeon's current challenges while priming the practice for the future of cataract surgery. By delivering a purpose-driven combination of outstanding clinical outcomes, immediate practice integration and a premium patient experience, it empowers cataract surgeons to seamlessly elevate their practice.
About TECNIS Toric II IOL
TECNIS Toric II IOL is part of the industry-leading TECNIS Family of IOLs which offers a variety of options for different visual conditions and lifestyles. The TECNIS platform delivers a unique combination of material, manufacturing, and design to deliver exceptional visual outcomes across distances. TECNIS Toric II 1-Piece IOL is the first IOL offered on the new TECNIS Toric II platform, which features more surface texture and friction on the IOL haptics.
About Cassini Technologies B.V.
Driven by insatiable curiosity, the love of science and passion for vision, Cassini has been dedicated to pushing the boundaries on personalized, thorough and accurate corneal diagnostic solutions for well over a decade. Independently, and in collaboration with our vision-care partners, we strive to make the gift of lifelong sight accessible and possible the world over.
As innovative and progressive thought-leaders, we empower surgeons with the efficient, user-friendly tools, collaboration and support they need to make confident decisions for optimal outcomes. We care, and we love those who care as much as we do. Our partners in vision-care share our beliefs and together we are a formidable connection. Visit us at www.cassini-technologies.com.
INDICATIONS & IMPORTANT SAFETY INFORMATION FOR THE CATALYS PRECISION LASER SYSTEM
CAUTION: Federal law (USA) restricts this device to sale by or on the order of a physician. The system should be used only by qualified physicians who have extensive knowledge of the use of this device and have been trained and certified.
ATTENTION: Reference the labeling for a complete listing of Important Indications and Safety Information.
INDICATIONS: The Catalys Precision Laser System is indicated for use in patients undergoing cataract surgery for removal of the crystalline lens. Intended uses in cataract surgery include anterior capsulotomy, phacofragmentation, and the creation of single plane and multi-plane arc cuts/incisions in the cornea, each of which may be performed either individually or consecutively during the same procedure.
CONTRAINDICATIONS: The CATALYS System should not be used if you are not a candidate for cataract surgery, have certain pre-existing corneal problems or eye implants; or if you are younger than 22 years of age. Tell your doctor about any eye-related conditions, injuries, or surgeries.
PRECAUTIONS: Patients must be able to lie flat on their backs and motionless during the procedure. Patients must be able to tolerate local or topical anesthesia. Tell your doctor if you are taking any medications such as alpha blockers (like Flomax® to treat an enlarged prostate) as these medications may affect how the doctor does the cataract surgery.
ADVERSE EFFECTS: Complications associated with the CATALYS System include mild broken blood vessels or redness on the white part of your eye, which may last for a few weeks. Other potential risks associated with cataract surgery may occur. These risks may include but are not limited to corneal swelling and/or abrasion, lens capsular tear, infection, inflammation, eye discomfort, reduced vision. Talk to your doctor regarding all the potential risks associated with these procedures.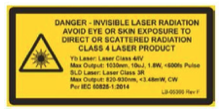 About TECNIS Toric II IOL
Physicians considering use of the TECNIS Toric and TECNIS Toric II IOLs should refer to the Directions for Use labeling for a complete list of indications and safety information.
INDICATIONS: The TECNIS Toric II 1-Piece and TECNIS Toric 1-Piece IOL posterior chamber lenses are indicated for the visual correction of aphakia and pre-existing corneal astigmatism of one diopter or greater in adult patients with or without presbyopia in whom a cataractous lens has been removed by phacoemulsification and who desire improved uncorrected distance vision, reduction in residual refractive cylinder, and increased spectacle independence for distance vision. The device is intended to be placed in the capsular bag.
IMPORTANT SAFETY INFORMATION: The most frequently reported cumulative adverse event that occurred during the TECNIS Toric 1-Piece IOL clinical trial was surgical re-intervention which occurred at a rate of 3.4% (lens repositioning procedures and retinal repair procedures). Rotation of these IOLs away from its intended axis can reduce its astigmatic correction. Misalignment greater than 30° may increase postoperative refractive cylinder. Variability in any of the preoperative measurements can influence patient outcomes. Physicians should weigh the potential risk/benefit ratio for circumstances described in the Directions for Use that could increase complications or impact patient outcomes. Federal law restricts this device to sale, distribution and use by or on the order of a physician.
Media Contacts
Allie Holmes, Global Communications
Johnson & Johnson Vision
949-244-7012
aholmes1@its.jnj.com
Jamie Hall
Pascale Communications, LLC
724-417-0167
jamie@pascalecommunications.com
*Johnson & Johnson Vision represents the products and services of Johnson & Johnson Surgical Vision, Inc. and its affiliates.

†Based on an assessment of the accuracy of an iris registration algorithm of a femtosecond laser for measuring cyclotorsion

††Assumes an average duration of cataract surgery is 24 minutes and the OR is open for 8 hours a day for 50 weeks in a year. Assumes average time in the laser room of 10 minutes. (PP2020CT4019)

**Dr. Koch is a paid consultant of Johnson & Johnson Surgical Vision, Inc.

***Dr. Rajesh K. Rajpal is an employee of Johnson & Johnson Surgical Vision, Inc., serving as Head of Clinical and Medical Affairs across both the Surgical Vision and Vision Care organizations.

****The Johnson & Johnson Medical Devices Companies comprise the surgery, orthopaedics, vision, and interventional solutions businesses within Johnson & Johnson's Medical Devices segment.

1 Douglas D. Koch, Li Wang, David Dewey et al. (Assessment of the Accuracy of an Iris Registration Algorithm of a Femtosecond Laser for Measuring Cyclotorsion in Eyes with Cataract Surgery). ASCRS paper #65609.

2 Operator Manual for the CATALYSTM Precision Laser System. Santa Ana, Calif.; Johnson & Johnson Surgical Vision, Inc.

3 Wendell Scott, Tim Schultz, Niksa Valim, et al. (Accuracy of Intra-Stromal Corneal Toric IOL Alignment Marks in Patient Eyes and PMMA Spheres with a Femtosecond Laser System). ASCRS paper # 66563.

4 O'Meara, Madeline C, et al. "Laser Capsulotomy." Textbook of Refractive Laser Assisted Cataract Surgery (ReLACS). Ed RR. Krueger et al. Springer, New York: Springer Science+Business Media, LLC 2013.79-99. Print

5 Scott W, et al. Clinical comparison of effect of sub-one second femtosecond laser capsulotomy on capsulotomy irregularities.Presented at ASCRS ASOA; April 20, 2015, San Diego, CA.

6 Day AC, Gartry DS, et al. Efficacy of anterior capsulotomy creation in femtosecond laser-assisted cataract surgery. JCRS.2014;40(12):2031-2034

7 Bala C, Xia Y, et al, Electron microscopy of laser capsulotomy edge: Interplatform comparison. JCRS. 2014;40:1382-1389.

8 Wolffsohn JS, Bhogal G, Shah S (2011) Effect of uncorrected astigmatism on vision. J Cataract Refract Surg 37 (3): 454-460.

9 Read SA, Vincent SJ, Collins MJ (2014) The visual and functional impacts of astigmatism and its clinical management. Ophthalmic Physiol Opt 34 (3): 267-294.

10 ASCRS (2018) Sixth annual ASCRS clinical survey. Available at: http://supplements.eyeworld.org/eyeworld-supplements/december-2018-clinical-survey; Accessed November 29, 2019.

11 Visser et al (Accuracy of toric intraocular lens implantation in cataract and refractive surgery) J Cataract Refract Surg 2011;37:1394-402

12 Day A.C. et al. Efficacy of anterior capsulotomy creation in FLACS. J Cataract Refract Surg, 2014: 40(12): 2031-2034.

PP2020CT4758