Johnson & Johnson Vision Announces New ACUVUE® Services and Resources to Enhance Contact Lens Safety, Comfort, and Accessibility as part of Contact Lens Health Week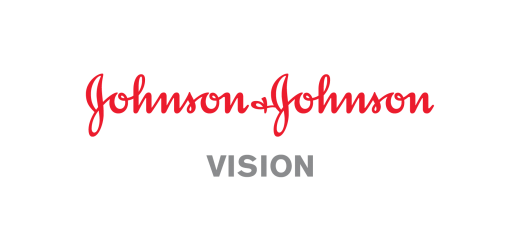 ACUVUE® LensAssist provides patients and eye care practitioners with free, virtual training that promotes safe, hygienic, and comfortable contact lens use
ACUVUE® Eye Care Provider Locator makes it easier to find an eye doctor, provides tips to prepare for an eye exam, and offers a certificate for free trial contact lenses
ACUVUE® Rewards Program offers added savings to make contact lens comfort within reach for more patients
JACKSONVILLE, FL – Johnson & Johnson Vision, a global leader in eye health and part of the Johnson & Johnson Medical Devices Companies*, today announced tools and resources to enhance the contact lens experience with added comfort, safety, and accessibility. The company is deploying these tools as a part of its commitment to eye health and as a proud supporter of Contact Lens Health Week, sponsored by the Centers for Disease Control and Prevention (CDC).
Tools and resources for contact lens wearers and eye care practitioners include:
ACUVUE® LensAssist — A virtual training platform that promotes hygienic contact lens use, now with new enhancements including free live support and on-demand assistance. It's more important than ever that contact lens wearers practice proper safety and hygiene. Yet approximately 30 percent of new contact lens wearers stop using contact lenses in the United States, and 25 percent of patients report they never learned proper contact lens insertion and removal1. With ACUVUE® LensAssist, patients have access to FAQs, helpful videos, a step-by-step guide, live chat, and phone or email support. It is a completely free tool and available to all patients, even if they do not use ACUVUE® Brand contact lenses. Videos on proper lens care include how to remove lenses, how to clean them, and the do's and don'ts of contact lens care.
The ACUVUE® Eye Care Provider Locator — Allows patients to connect with eye care practitioners using the "Find a Doctor" map on ACUVUE.com. Patients discover, learn about, and can even book an appointment with a doctor's office of their choice.
ACUVUE® Digital Fit Calculator — Serves as a tool to help eye care practitioners provide an efficient, accurate and comfortable lens fitting for patients with astigmatism as well as for patients who require a multifocal contact lens.
ACUVUE® Rewards – Enhanced rewards program now offers added savings across the entire ACUVUE® portfolio, making contact lenses within reach for patients. New savings are also in place for those looking to switch from a reusable into a daily disposable contact lens.
"Tools like ACUVUE® LensAssist are there to help contact lens wearers, regardless of what brand they use, to promote comfortable and hygienic contact lens wear in addition to guidance from their eye care professional" said Kurt Moody2, OD, FAAO, Director of North America Professional Education at Johnson & Johnson Vision Inc. "With unique challenges presented by the current global pandemic, these tools and services offer patients an added resource in conjunction with support from a trusted medical professional. These tools are a great example of Johnson & Johnson Vision partnering with doctors with a joint goal of improving patient outcomes. We are proud to roll these out during Contact Lens Health Week and look forward to serving the contact lens community today and in the future."
The CDC's Contact Lens Health Week starts August 17, 2020 and continues through August 21, 2020. Johnson & Johnson Vision is a proud campaign supporter. In addition to supporting the CDC's campaign, the company is leading the way with Prioritize Your Eyes, a worldwide effort to raise awareness about the connection of eye health to overall health.
About Johnson & Johnson Vision
At Johnson & Johnson Vision, part of Johnson & Johnson Medical Devices Companies, we have a bold ambition: to change the trajectory of eye health around the world. Through our operating companies, we deliver innovation that enables eye care professionals to create better outcomes for patients throughout their lives, with products and technologies that address unmet needs including refractive error, cataracts and dry eye. In communities with greatest need, we work in collaboration to expand access to quality eye care, and we are committed to helping people see better, connect better and live better. Visit us at www.jjvision.com. Follow @JNJVision on Twitter and Johnson & Johnson Vision on LinkedIn.
About Johnson & Johnson Medical Devices Companies

At Johnson & Johnson Medical Devices Companies, we are helping people live their best lives. Building on more than a century of expertise, we tackle pressing healthcare challenges, and take bold steps that lead to new standards of care while improving people's healthcare experiences. In surgery, orthopedics, vision and interventional solutions, we are helping to save lives and paving the way to a healthier future for everyone, everywhere.
Media Contacts
Carlos Taveras, North America Communications
Johnson & Johnson Vision
Ctaveras@its.jnj.com
Meghan Harding, North America Communications
Johnson & Johnson Vision
MHardin1@ITS.JNJ.com
Lauren Colella
lauren@pascalecommunications.com
215.350.0535
Important Information for Contact Lens Wearers
ACUVUE® Contact Lenses are available by prescription only for vision correction. An eye care professional will determine whether contact lenses are right for you. Although rare, serious eye problems can develop while wearing contact lenses. To help avoid these problems, follow the wear and replacement schedule and the lens care instructions provided by your eye care professional. Do not wear contact lenses if you have an eye infection, or experience eye discomfort, excessive tearing, vision changes, redness or other eye problems. If one of these conditions occurs, remove the lens and contact your eye care professional immediately. For more information on proper wear, care and safety, talk to your eye care professional and ask for a Patient Instruction Guide, call 1-800-267-5098 or visit acuvue.com.
© Johnson & Johnson Vision Care, Inc. 2020.
* Free trial lenses available from participating eye doctors. Exam and fitting fees not included.
* Johnson & Johnson Vision represents the products and services of Johnson & Johnson Surgical Vision, Inc., Johnson & Johnson Vision Care, Inc., and the affiliates of both.
1 2017 US Path to Purchase Study.
2 Dr. Kurt Moody is the Director of North America Professional Education at Johnson & Johnson Vision Inc