Johnson & Johnson Vision Introduces TECNIS Synergy™ Toric II IOL and CATALYS™ System cOS 6.0 Software for Cataract Patients with Astigmatism at the ESCRS 2020 Congress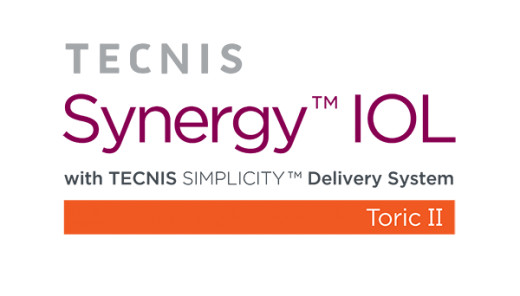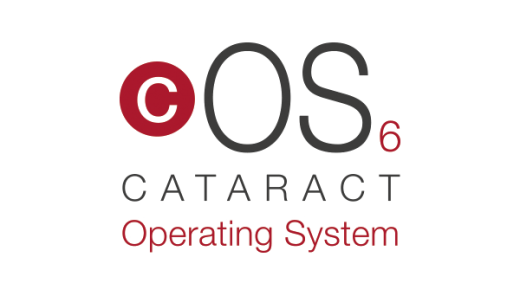 TECNIS Synergy™ Toric II, a Continuous-Range-of-Vision Intraocular Lens (IOL) with exceptional rotational stability,1 offers all the benefits associated with the TECNIS Synergy™ IOL and will correct patients' astigmatism for high-quality vision
CATALYS™ System cOS 6.0 software offers new features for astigmatism management workflow, designed for ease, speed and accuracy2† for surgeons using the CATALYS™ Precision Laser System
28 September 2020 – Johnson & Johnson Vision,ǂ a global leader in eye health, announced the availability of two new developments in the treatment of cataracts for patients with astigmatism in Europe. TECNIS Synergy™ Toric II IOL with TECNIS Simplicity™ Delivery System, is a continuous-range-of-vision lens engineered for rotational stability, which locks in visual performance and provides high-quality vision that patients can trust day and night.1,3
CATALYS™ System cOS 6.0, the new software for the CATALYS™ Precision Laser System, offers new features for astigmatism management workflow that can speed up surgical processes and improve accuracy.2,4,5 This announcement coincides with the 38th Congress of the European Society of Cataract and Refractive Surgeons (ESCRS), held virtually from Friday, 2 October.
Cataracts are the leading cause of blindness globally6 and, if left untreated, cause vision to deteriorate over time. Astigmatism reduces distance and near visual acuity, vision quality, and depth perception.7,8 In Europe, astigmatism affects over 50% of those over the age of 65, and over 20% of the population.9 Toric IOLs are the most predictable method for correction,10 however, implanting a Toric IOL can be more challenging than a conventional spherical IOL due to the high degree of precision required to align the lens properly to correct the astigmatism.11 Movement of the lens after implantation can also result in decreased vision and the need for realignment.
"The TECNIS Synergy™ Toric II IOL means we can now give cataract patients with astigmatism our most advanced IOL solution yet, whilst the CATALYS™ System cOS 6.0 is a software package that allows for better accuracy, speed and ease of use for the surgeon for a whole range of astigmatism procedures," said Erin McEachren, Regional Vice President, Europe, Middle East & Africa, Johnson & Johnson Surgical Vision. "This is the best of both worlds for people with cataracts and astigmatism – our best Toric II IOL in a preloaded delivery system with the most advanced software tool for ease, speed and accuracy in aligning the lens. These latest additions build on our proud history of raising the standard of care for patients with cataracts, and ensure we stay true to our legacy of innovation."
The TECNIS Synergy™ Toric II is a newly designed innovative lens with a nearly flat defocus curve and a squared and frosted haptic design, which provides resistance to rotation common in astigmatism.1,12 The new lens outperforms existing PC-IOLs on the market due to its key features, which include:
A broad range of continuous vision12
Continuity without the visual gaps present in trifocal technology, covering 33 cm to distance3**
Superior low-light performance for reading in dim lighting3***
The new CATALYS™ System cOS 6.0 software with advanced astigmatism management is a collaboration with Cassini Technologies B.V. The new software simplifies astigmatism management workflow and increases operational efficiency2,4,5†† by:
Minimizing data entry verification and manual transcription errors through direct input of preoperative keratometry and steep axis values data4
Reducing time spent on calculations, by including calculation of accurate incision parameters using built-in nomogram and automatic input of accurate incision parameters into the treatment planning screen4
Reduces need for intraoperative aberrometry for Toric IOL alignment with radial laser marks placed within a mean accuracy of 0.6° provide 5.5X greater precision compared to manual marking of the cornea with an ink pen (mean accuracy 3.3°)5
Addition of iris registration for automatic cyclorotation compensation, through collaboration with Cassini Technologies4
"The introduction of the CATALYS™ System cOS 6.0 along with the TECNIS Synergy™ Toric II IOL means that ophthalmologists and patients now have an increased range of solutions for correcting astigmatism," said Professor Dr Burkhard Dick, Chairman of The University Eye Hospital Bochum in Bochum, Germany. "Toric IOLs are an excellent option for correcting astigmatism in cataract patients. Now these patients can have the most advanced premium IOL on the market – allowing for high-quality, continuous vision, even in low-light conditions, in the new and improved TECNIS Synergy™ Toric II IOL. In addition, the CATALYS™ System cOS 6.0 means that ophthalmologists now have highly advanced software to assist with speed and accuracy across a range of astigmatism procedures."
The content of this statement represents the views and experiences of the speaker and is intended for informational purposes only.
TECNIS Synergy™ Toric II IOL has European CE Mark and is now commercially available across EU.
CATALYS™ System cOS 6.0 will be commercially available in EMEA from Q4 2020.
About Cataracts and Presbyopia
Cataracts are the leading cause of blindness globally.6 More than 90 percent of people develop cataracts by age 65.13 If left untreated, cataracts cause vision to deteriorate over time. Cataract surgery is the most common surgery performed around the world,14 including more than 4 million times in the EU in 2016.15
Many people who have cataracts experience other problems with their vision, such as presbyopia. Cataract surgery is a unique opportunity to address presbyopia without an additional procedure. Presbyopia is a progressive eye condition, which makes it difficult to focus on close objects and usually becomes noticeable around 40 years of age.16
About Johnson & Johnson Vision
At Johnson & Johnson Vision, a division of Johnson & Johnson Medical Devices Companies‡, we have a bold ambition: to change the trajectory of eye health around the world. Through our operating companies, we deliver innovation that enables eye care professionals to create better outcomes for patients throughout their lives, with products and technologies that address unmet needs including refractive error, cataracts and dry eye. In communities with greatest need, we work in collaboration to expand access to quality eye care, and we are committed to helping people see better, connect better and live better. Visit us at www.jjvision.com. Follow @JNJVision on Twitter and Johnson & Johnson Vision on LinkedIn.
About Johnson & Johnson Medical Devices Companies
At Johnson & Johnson Medical Devices Companies, we are helping people live their best lives. Building on more than a century of expertise, we tackle pressing healthcare challenges, and take bold steps that lead to new standards of care while improving people's healthcare experiences. In surgery, orthopaedics, vision and interventional solutions, we are helping to save lives and paving the way to a healthier future for everyone, everywhere.
About Cassini Technologies B.V.
Driven by insatiable curiosity, the love of science and passion for vision, Cassini has been dedicated to pushing the boundaries on personalized, thorough and accurate corneal diagnostic solutions for well over a decade. Independently, and in collaboration with our vision-care partners, we strive to make the gift of lifelong sight accessible and possible the world over.
As innovative and progressive thought-leaders, we empower surgeons with the efficient, user-friendly tools, collaboration and support they need to make confident decisions for optimal outcomes. We care, and we love those who care as much as we do. Our partners in vision-care share our beliefs and together we are a formidable connection. Visit us at www.cassini-technologies.com.
ǂJohnson & Johnson Vision represents the products and services of Johnson & Johnson Surgical Vision, Inc. and its affiliates.
†Based on an assessment of the accuracy of an iris registration algorithm of a femtosecond laser for measuring cyclotorsion
††Assumes an average duration of cataract surgery is 24 minutes and the OR is open for 8 hours a day for 50 weeks in a year. Assumes average time in the laser room of 10 minutes. (REF2020CT4008 – Roberts HW, et al. Financial modelling of femtosecond laser-assisted cataract surgery withing the National Health Service using a 'hub and spoke' model for the delivery of high-volume cataract surgery. BMJ Open 2017;7e013616.)
**Non head-to-head bench study. Tested with PanOptixIOL, AT Lisa Trifocal IOL and FineVisionIOL
***As compared to IOLs of similar range, i.e. trifocal IOLs (PanOptix, FineVision, AT Lisa) in a bench study
Disclaimer: Sales of products subject to registration and regulatory approval. Products might not be available in all EMEA countries.
For further information, contact:
Sally Hetherington, EMEA
+44 7770 337800 (mobile)
SHether1@its.jnj.com
Mark Seymour, FleishmanHillard Fishburn
+ 44 7791 584373 (mobile)
Mark.Seymour@fhflondon.co.uk
References:
DOF2019OTH4015 – Study NXGT-103-MER3 - Proof of Concept Study for Next Generation IOL Models MER003 and MER004.
Koch DD, et al. Assessment of the Accuracy of an Iris Registration Algorithm of a Femtosecond Lase for Measuring Cyclotorsion in Eyes with Cataract Surgery. Abstract #65609. May 16, 2020. ASCRS Virtual Annual Meeting. REF2020CT4086.
DOF2019OTH4002 – Weeber H. MTF of the TECNIS Synergy OptiBlue IOL, and other lens models. 27 Mar 2019.
CATALYS Operator Manual 0160-6413 cOS6.0 - OUS. Rev. C, Oct. 2019. REF2020CT4208. Details for 0160-6413 Ops Manual, OUS EN:

Direct Input of preoperative keratometry and steep axis values data: Section 'Plan a Treatment', p. 105, Figure 3.61
Plan a Treatment (Pre-Op) Screen Import of patient steep meridian orientation with iris registration: Import: 'Import Patient Data', Figure 3.67 Plan a Treatment (Pre-Op) screen – CASSINI Import (p. 108).
Iris Registration with steep meridian orientation: 'CASSINI Iris Registration', p. 155. Figure 3.114 Surface Mapping Review Screen for CASSINI Import with Iris View Button Selected.
Surface Mapping Review Screen for CASSINI Import with Iris Registration Cyclorotation Selected Automatic cyclorotation compensation: Iris Registration with steep meridian orientation: 'CASSINI Iris Registration', p. 156. Figure 3.115.
Onboard nomogram for calculation of arcuate incisions: Arcuate Incision Calculator pp. 116- 120, Figures 3.73-3.79. Radial intrastromal laser marks for toric IOL alignment: Arcuates / Torics (Basic) Screen – Toric Marks - Fig. 3.82. p. 123, Arcuates / Torics (Details) Screen – Toric Marks Fig. 3.83, p. 124, Toric Mark Parameters Fig. 4.6, p. 187.

Scott W, et al. Accuracy of Intra-Stromal Corneal Toric IOL Alignment Marks in PMMA Spheres with a Femtosecond Laser System. Abstract #66563. May 16, 2020. ASCRS Virtual Annual Meeting. REF2020CT4087.
World Health Organization - Priority Eye Diseases. REF2016OTH0004.
Wolffsohn JS, et al. Effect of uncorrected astigmatism on vision. J Cataract Refract Surg 2011;37(3): 454-460. REF2018OTH5219.
Read SA, et al. The visual and functional impacts of astigmatism and its clinical management. Ophthalmic Physiol Opt 2014;34(3):267-294. REF2020OTH4615.
Williams KM, et al. Prevalence of refractive error in Europe: the European Eye Epidemiology (E(3)) Consortium. Eur J Epidemiol. 2015;30(4):305-315. doi:10.1007/s10654-015-0010-0. REF2020OTH4618.
Nunez MX, et al. Consensus on the management of astigmatism in cataract surgery. Clin Ophthalmol 2019;13:311-324. REF2019OTH4555.
Ma JJ, Tseng SS. Simple method for accurate alignment in toric phakic and aphakic intraocular lens implantation. J Cataract Refract Surg 2008;34(10):1631-1636. REF2014CT0231.
TECNIS Synergy Toric II IOL – DfU – OUS – Z311414, Rev. A, May 2020. REF2020CT4215.
University of Michigan Kellogg Eye Center website. http://www.kellogg.umich.edu/patientcare/conditions/cataract.html. Accessed September 2020. REF2016OTH0327.
Trikha S, et al. The Journey to Femtosecond Laser-Assisted Cataract Surgery: New Beginnings or False Dawn? Eye 2013;27:461-473. REF2015OTH0014.
Eurostat - Surgical operations and procedures statistics. https://ec.europa.eu/eurostat/statistics- explained/index.php/Surgical_operations_and_procedures_statistics#In-patient_procedures: _cataract_surgery. Accessed September 2020. REF2018CT4377.
American Optometric Association. Presbyopia. American Optometric Association (AOA) Web site. https://www.aoa.org/patients-and-public/eye-and-vision-problems/glossary-of-eye-and-vision-conditions/presbyopia. Accessed September 2020. REF2019CT4316.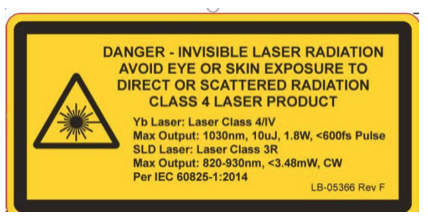 ©Johnson & Johnson Surgical Vision, Inc. 2020
PP2020MLT7301