Johnson & Johnson Vision Launches MyACUVUE Subscription Program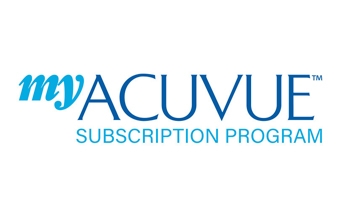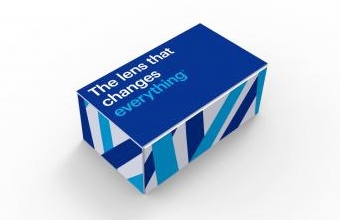 New program created to benefit patients, healthcare professionals and their practices - providing an affordable, convenient way to experience ACUVUE Brand Contact Lenses
JACKSONVILLE, Fla., Oct. 23, 2018 -- Johnson & Johnson Vision today announced the launch of its MyACUVUE Subscription Program, developed to provide contact lens wearers greater access and convenience when purchasing an annual supply of ACUVUE Brand contact lenses through their eye care professional.
"We continue to look for ways to innovate and evolve our offerings to help meet the unique needs of ACUVUE Brand wearers and their providers," said Peter Menziuso, President, North America for Johnson & Johnson Vision Care, Inc. "ACUVUE is the most trusted brand by eye doctors,1 but for many Americans, accessing an annual supply of the most advanced contact lens technologies may seem out of reach. MyACUVUE Subscription Program was designed to increase that access through a convenient, affordable and reliable process, while also saving time and providing value to eye care professionals."
How It Works
Following a comprehensive eye exam and contact lens fitting with an eye care professional, ACUVUE Brand contact lens wearers have options for purchasing an annual supply of lenses while in the doctor's office: they can maximize savings by using MyACUVUE Rewards or spread out the cost of an annual supply into affordable payments with MyACUVUE Subscription.
Orders through MyACUVUE Subscription Program are placed through the eye care professional's practice and shipped directly from Johnson & Johnson Vision Care, Inc. to the contact lens wearer. The program was developed with input from eye care professionals and office staff, and there are no fees to the eye care practice to participate. Shipping is free, and the program will allow for contact lens wearers to use their full insurance benefit. Eye care practices set pricing for their patients.
Learn More
Contact lens wearers interested in MyACUVUE Subscription Program should contact their eye doctor to inquire about program availability. Eye care professionals can learn more about the MyACUVUE Subscription Program by speaking with a Johnson & Johnson Vision Sales Representative or by calling Johnson & Johnson Vision Customer Service at 1-800-843-2020 (option 3), Monday through Friday from 8:00 a.m. - 9:00 p.m. EDT.
MyACUVUE Subscription Program is the latest offering from Johnson & Johnson Vision designed to increase access to eye health services and products, while ensuring the eye care professional remains central to patient care. Sightbox was acquired by Johnson & Johnson Vision Care, Inc. in 2017, and helps to connect people with eye care professionals in their communities for comprehensive eye exams, contact lens fittings and access to an annual supply of contact lenses across all major brands.
The MyACUVUE Subscription Program is offered through Johnson & Johnson Vision Care, Inc.
About Johnson & Johnson Vision
At Johnson & Johnson Vision, we have a bold ambition: to change the trajectory of eye health around the world. Through our operating companies, we deliver innovation that enables eye care professionals to create better outcomes for patients throughout their lives, with products and technologies that address unmet needs including refractive error, cataracts and dry eye. In communities with greatest need, we work in collaboration to expand access to quality eye care, and we are committed to helping people see better, connect better and live better. Visit us at https://www.jjvision.com/. Follow @JNJVision on Twitter and Johnson & Johnson Vision on LinkedIn.

For further information, contact:
Kara Peterson kpeter9@its.jnj.com
+1 904-443-3480 (o)
+1 817-374-3960 (m)
Important information for contact lens wearers
ACUVUE Brand Contact Lenses are available by prescription only for vision correction. An eye care professional will determine whether contact lenses are right for you. Although rare, serious eye problems can develop while wearing contact lenses. To help avoid these problems, follow the wear and replacement schedule and the lens care instructions provided by your eye doctor. Do not wear contact lenses if you have an eye infection, or experience eye discomfort, excessive tearing, vision changes, redness or other eye problems. If one of these conditions occurs, remove the lens and contact your eye doctor immediately. For more information on proper wear, care and safety, talk to your eye care professional, call 1-800-843-2020, or download the Patient Instruction Guide.
1 Survey conducted 12/2016 to 2/2017. The sample comprises 250 Eye Doctors from the U.S.