Johnson & Johnson Vision Launches New Surgical Vision Experience Center at the Johnson & Johnson Institute in Jacksonville, FL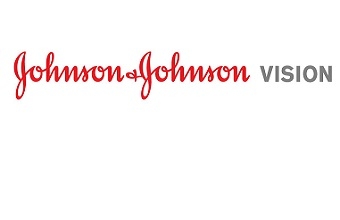 The Surgical Vision Experience Center will support hands-on education and skills transfer for eye care professionals
New physical space leverages the strength of the Johnson & Johnson Institute and augments leading professional education programming available online and at events across the country
Santa Ana, Calif. July 31, 2019 – Today, Johnson & Johnson Vision announces the launch of the Surgical Vision Experience Center at the Johnson & Johnson Institute in Jacksonville, FL. The Center will serve as Johnson & Johnson Vision's premier physical training space and laboratory setting for a variety of experiential educational programs offering hands-on, in-depth training for practicing ophthalmic surgeons, ophthalmology residents and optometrists. Trainings are geared toward the safe and effective use of Johnson & Johnson Vision products, with a focus on improving proficiencies, driving consistent high-quality outcomes and developing clinical confidence for participants. Trainings will cover best practices for personalized approaches to intraocular lens selection for cataract procedures, using the first and only topo-integrated wavefront-guided LASIK procedures and best practices for treating the root cause of dry eye.
The curriculum will span the full line of Johnson & Johnson Vision products and equipment for cataract and refractive surgery and ocular surface health, housing the latest innovations in ophthalmic surgery, including the:
TECNIS Family of Intraocular Lenses & Lens Insertion Systems
CATALYS Precision Laser System to teach the future of lens extraction
WHITESTAR SIGNATURE PRO Phacoemulsification System
HEALON Family of Ophthalmic Viscoelastic Devices
iFS Advanced Femtosecond Laser
iDESIGN Refractive Studio
STAR S4 IR Excimer Laser
LipiScan Dynamic Meibomian Imager
Lipiview II Ocular Surface Interferometer
LipiFlow Thermal Pulsation System
"The Surgical Vision Experience Center reinforces Johnson & Johnson Vision's global leadership position in eye health, leverages the heritage and strength of the Johnson & Johnson Institute, and demonstrates and deepens our commitment to education for ophthalmic surgery professionals," said Kelly Gottfried, Head of Global Franchise Development for Johnson & Johnson Vision. The new Surgical Vision Experience Center allows us to expand on the virtual and remote training programs we already offer, such as our premium cataract weekend seminars, to provide best-practice hands-on training where surgeons can discover the latest innovations in ophthalmic surgery to achieve exceptional patient outcomes."
"The premium cataract seminar offered by Johnson & Johnson Institute is very different than other seminars offered in ophthalmology," said Michael B. Shapiro, M.D., M.S., co-founder of Anderson & Shapiro Eye Care**. "It brings together a wide spectrum of eye care practitioners, both in ophthalmology and optometry with the same goal to provide a better service in the premium intraocular lens arena. The time spent as a group creates lasting partnerships and collaboration that last far beyond the extent of the weekend program."
In addition to training eye care providers, the Surgical Vision Experience Center will also be used to train sales representatives and serve as a forum to hold Johnson & Johnson Vision's Clinical Advisory Board meeting with the leading ophthalmologists in the United States.
About the Johnson & Johnson Institute
The Johnson & Johnson Institute educates more than 210,000 health care professionals around the world each year. Educational offerings are available through 24 locations and online modules, encompassing a variety of specialties, including general surgery, surgical oncology, cardiology and electrophysiology, obesity, ophthalmology and orthopedic diseases. To learn more, visit www.jnjinstitute.com.
About Johnson & Johnson Vision
At Johnson & Johnson Vision, part of Johnson & Johnson Medical Devices Companies*, we have a bold ambition: to change the trajectory of eye health around the world. Through our operating companies, we deliver innovation that enables eye care professionals to create better outcomes for patients throughout their lives, with products and technologies that address unmet needs including refractive error, cataracts and dry eye. In communities with greatest need, we work in collaboration to expand access to quality eye care, and we are committed to helping people see better, connect better and live better. Visit us at www.jjvision.com. Follow @JNJVision on Twitter and Johnson & Johnson Vision on LinkedIn.
# # #
For further information, contact:
Allie Holmes
Johnson & Johnson Vision
M: 949-244-7012
Jamie Hall
Pascale Communications, LLC
M: 724-417-0167
jamie@pascalecommunications.com
*Comprising the surgery, orthopaedics, vision and interventional businesses within the Johnson & Johnson's Medical Devices segment
**Dr. Michael Shapiro is a paid consultant for Johnson & Johnson Vision.
All trademarks are the intellectual property of Johnson & Johnson Surgical Vision, Inc.
© Johnson & Johnson Surgical Vision, Inc. 2019