Johnson & Johnson Vision Launches Next Generation of Personalized LASIK Treatment, iDESIGN Refractive Studio Now Available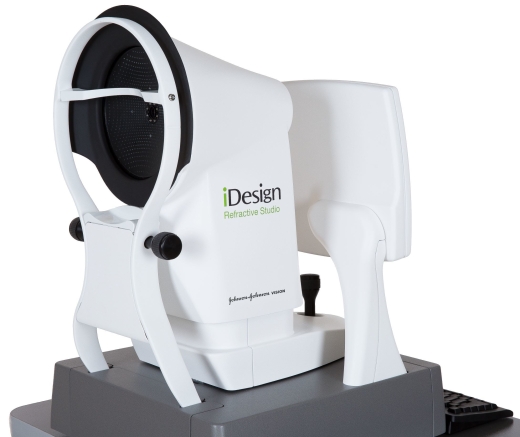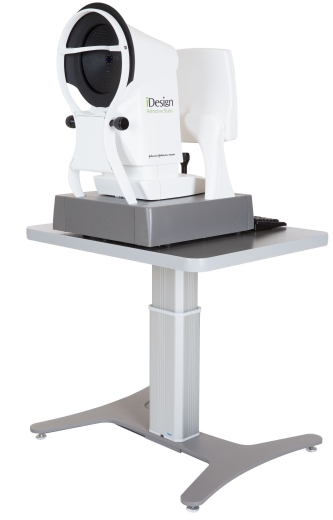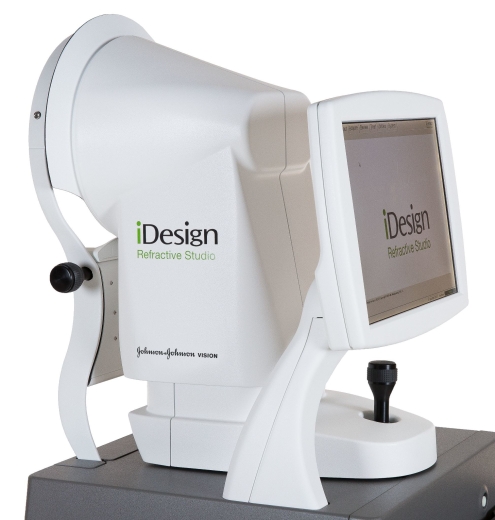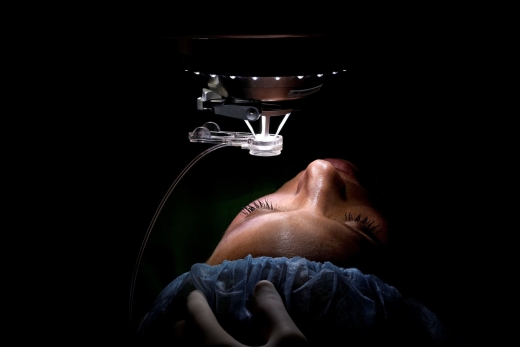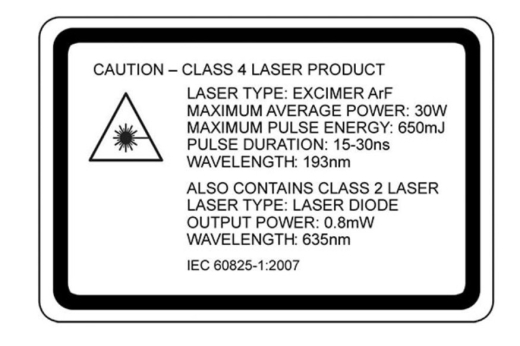 Next generation LASIK platform with technology that analyzes the entire eye inside and out for a truly personalized treatment

Only available LASIK platform indicated for Wavefront-guided Monovision LASIK in presbyopic myopic patients

25 times more precise than the traditional way of measuring refractive errors which rely on subjective input1
Santa Ana, CA. September 6, 2018 – Johnson & Johnson Vision announced today the launch of its next generation of personalized LASIK treatment, the iDESIGN Refractive Studio. The iDESIGN Refractive Studio received U.S. Food and Drug Administration (FDA) approval in June making it the only system to use topography-integrated, wavefront-guided technology.2 This allows doctors to take a precise measurement of the eye inside and out to deliver a LASIK procedure personalized to the individual patient. It is approved for myopia, hyperopia, and mixed astigmatism. Additionally, it is the only available LASIK technology platform indicated for Wavefront-guided Monovision LASIK in presbyopic myopic patients. Monovision is a procedure designed for patients over 40 years old who are experiencing blurry near vision due to aging of their eyes. 96% of patients reported a decrease in wearing glasses six months after Monovision LASIK with the Customvue System.3
"Johnson & Johnson Vision's new iDESIGN Refractive Studio allows surgeons to measure the entire visual pathway and the cornea curvature to create an optical fingerprint unique to each patient's eye," said Tom Frinzi, Worldwide President, Surgical, Johnson & Johnson Vision. "This represents an important milestone in LASIK where the procedure is now truly tailored to the individual. When we measure better, we can treat better."
Five measurements are taken in a single one-click capture sequence with the iDESIGN Refractive Studio, offering a new level of personalization for patients. Each treatment plan begins with a wavefront analysis to measure how light travels inside the eye, detailing the imperfections in a patient's vision. The corneal topography scans the outside surface of the eye, measuring and analyzing tiny variations in curvature and elevation. The combination of the two measurements delivers a one-of-a-kind LASIK procedure tailored for each eye.
"The availability of the iDESIGN Refractive Studio in the U.S. is significant for both the ophthalmic and patient community," said Marc Odrich, MD, Medical Director, Refractive, Johnson & Johnson Vision and Associate Professor, University of Virginia. "We're using LASIK technology that analyzes the entire eye inside and out. This allows us to take a customized approach specific to each patient's corneal topographic data addressing the unique imperfections of that patient's eyes. It is a further personalization of our unique technologies."
iDESIGN Refractive Studio is now commercially available and surgeons can contact their local sales representative for more information.
For more information about LASIK, visit www.backinfocus.com.
About LASIK
Johnson & Johnson Vision has transformed the vision correction industry with the company's LASIK technology (iLASIK) and advancement in wavefront-guided laser treatment. iLASIK procedure is an all-laser procedure that shapes the cornea to help improve a person's vision and the technology has been used in millions of procedures performed on Johnson & Johnson Vision machines around the world.
Johnson & Johnson Vision
At Johnson & Johnson Vision, we have a bold ambition: to change the trajectory of eye health around the world. Through our operating companies, we deliver innovation that enables eye care professionals to create better outcomes for patients throughout their lives, with products and technologies that address unmet needs including refractive error, cataracts and dry eye. In communities with greatest need, we work in collaboration to expand access to quality eye care, and we are committed to helping people see better, connect better and live better. Visit us at www.jjvision.com. Follow @JNJVision on Twitter and Johnson & Johnson Vision on LinkedIn.
Indications
For Monovision Treatment of Presbyopic Patients with Low to Moderate Nearsightedness (Myopia) with and without Astigmatism; myopia (nearsightedness) up to -11.00 D, with astigmatism up to -5.00 D; mixed astigmatism from 1 to 5 diopters; Hyperopia (Farsightedness) up to 4 Diopters (D) with Astigmatism, between 0 and 2 D
Important Information:
iDESIGN

®

System driven LASIK Treatments is a permanent operation to the cornea and is irreversible.

iDESIGN

®

System driven LASIK Treatments may not eliminate the need for reading glasses.

Your vision must be stable for at least one year before iDESIGN® System driven LASIK Treatments. You will need written evidence of a change in manifest refraction of no more than +0.5 D (in both cylinder and sphere components) for at least one year prior to the date of pre-operative examination for Monovision LASIK; near sightedness, mixed astigmatism and farsightedness has not changed less than 1.0 diopter for respective indication.

Pregnant and nursing women should wait until they are not nursing and not pregnant to have the surgery.

You are not a good candidate if you have degenerative or autoimmune diseases or have a condition that makes wound healing difficult.

iDESIGN® System driven LASIK Treatments may result in some discomfort. The surgery is not risk-free. Please read patient information booklet, especially the sections on Benefits and Risks before you agree to the surgery.
Alternatives to iDESIGN® System driven LASIK Treatments, but are not limited to, glasses, contact lenses, RK, and ALK.

iDESIGN

®

System driven LASIK Treatments cannot meet the job-related vision requirements for some people such as pilots.

You should be willing to undergo a one-week contact lens trial with your individualized monovision prescription and evaluate your vision over a range of tasks during this trial period, this will help you find out if you can tolerate Monovision LASIK.

It may take several weeks for your eyes to adjust to monovision. You may want to avoid or decrease your participation in visually demanding situations such as driving until you have adjusted to your monovision.

It is very important to stop wearing contact lenses before the pre-surgical eye exam.

Before considering laser vision correction you should:

Have a complete eye exam.

Talk with one or more eye care professionals about the potential benefits of laser refractive surgery, and the complications, risks, and time required for healing.
For further information, contact:
Angelique Navarro
714-247-8692 (office)
714-679-9445 (mobile)
anavar18@its.jnj.com
© 2018 AMO Manufacturing USA, LLC. iDESIGN and iLASIK are trademarks owned by or licensed to AMO Manufacturing USA, LLC, its subsidiaries, or affiliates
---
1 Phoropter measures in 0.25 D increments. Wavefront Aberrometer measures in 0.01 D increments. 25/1 = 25
2 iDESIGN Refractive Studio treatment calculations are made using wavefront measurements, and use either measured topography or keratometry for propagating the wavefront and compensating for the cosine effect (peripheral loss of laser energy due to corneal curvature)
3 Clinical Data P930016 S025