Johnson & Johnson Vision Launches Worldwide Campaign to #SpotlightSight in Honor of World Sight Day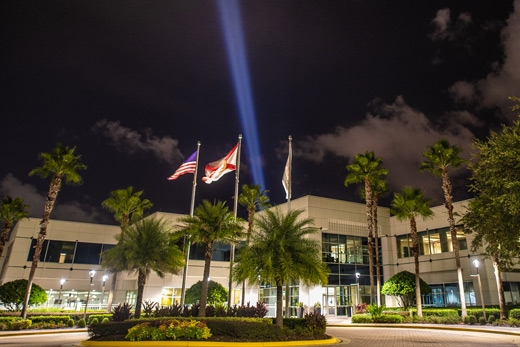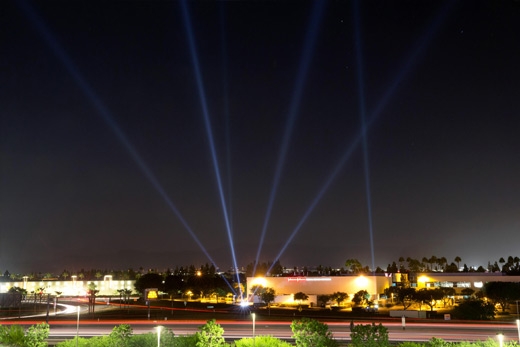 Pledges to provide 100,000 children with access to eye exams and 1,000 sight-restoring procedures to cataract patients via Sight for Kids and the Himalayan Cataract Project

Johnson & Johnson will donate $1 to Sight for Kids or the Himalayan Cataract Project for each photo uploaded to Donate a Photo

Shines spotlights into night sky at headquarters and promotes #spotlightsight social media campaign to help draw attention to this global health issue


JACKSONVILLE, Fla. and SANTA ANA, Calif. (October 8, 2018) – Sight is the most prized of all human senses. Yet, there are many people who do not fully experience the wonder of this gift. Nearly 285 million people around the world face impaired vision, and 80 percent of those cases are preventable with early diagnosis and treatment.1 That's why Johnson & Johnson Vision, a broad-based global leader in eye health, has launched a worldwide campaign to #spotlightsight in honor of World Sight Day on October 11.

"At Johnson & Johnson Vision, we have a bold ambition to change the trajectory of eye health," said Shlomi Nachman, Company Group Chairman, Johnson & Johnson Vision and Interventional Solutions & Specialty Surgery. "That's something we can't accomplish alone. We have to support organizations driving positive change and connect the public with education on the issue and ways to support making sight accessible to all."

Through its ongoing support of Lions Clubs International Foundation's Sight for Kids and Himalayan Cataract Project, Johnson & Johnson Vision has committed to provide 100,000 children with access to vision screenings and 1,000 sight-restoring procedures to cataract patients. The public will also have opportunities to get involved—Johnson & Johnson will be donating $1 for photos uploaded to the company's Donate a Photo app to these two initiatives.

During the week leading up to World Sight Day (October 8-12), the company will shine spotlights in the night sky from its headquarters in Florida and California to draw attention to the global health issue of preventable vision impairment. The company will also be supporting a global social media campaign, #spotlightsight, to help raise awareness and encourage opportunities to be part of the solution.

"The needs are great -- more than 19 million children are visually impaired. To change this statistic, we aspire to double the number of children treated through Sight for Kids by 2021," said Dr. Naresh Aggarwal, Chairman of Lions Clubs International Foundation. "The #spotlightsight and Donate a Photo campaigns are raising awareness and engagement and also mobilizing support for much needed community and school eye health outreach like our Sight for Kids program. We're honored to address this issue every day and on World Sight Day with Johnson & Johnson Vision. Together, we can transform small actions into life-long impacts for eye health."

"Needless and preventable blindness is one public health problem we can win with the help of our partners," said Dr. Geoff Tabin, Chairman and Co-Founder of Himalayan Cataract Project. "We are grateful to Johnson & Johnson Vision for their ongoing support and look forward to being a part of the meaningful Donate a Photo program for the first time."

The #spotlightsight campaign supports the global call-to-action, "Eyecare Everywhere" by the International Agency for the Prevention of Blindness (IAPB), coordinator of World Sight Day, an international day of awareness, held annually on the second Thursday of October to focus attention on the global issue of avoidable blindness and visual impairment.

Participants can post up to one photo per day using the free Johnson & Johnson Donate a Photo app. Each cause will appear in the app until it reaches its goal, or the donation period ends on December 31, 2018. Users without smart phones or who are outside the U.S. can also be part of the solution by posting their photos and commenting using #spotlightsight on social media.
About Lions Clubs International Foundation (LCIF)
LCIF is the charitable arm of Lions Clubs International (LCI), the world's largest service club organization, with more than 1.4 million members in more than 200 countries and geographical areas. Since 1968, LCIF has funded humanitarian work through financial gifts from LCI members; the general public; and corporate, foundation and government partners. To build a future promising a better world, LCIF will increase service impact by combating vision problems, providing valuable life skills to youth, responding to major catastrophes, and sponsoring and delivering programs addressing the distinct needs of at-risk and vulnerable populations. LCIF will also reduce the prevalence of diabetes and improve quality of life for those diagnosed; and expand our global causes to include hunger, childhood cancer and the environment. Learn more at lcif.org.
About Himalayan Cataract Project
The Himalayan Cataract Project and its extensive network of partners work across South Asia and Sub-Saharan Africa to bring world-class eye care to the needlessly blind through quality care, clinical training and the establishment of first-rate ophthalmic infrastructures. Co-founder Sanduk Ruit MD, born in Nepal, educated in India, together with American ophthalmologist, Geoff Tabin MD, recognized the unmet eye health need in the Himalayas and made a vow in 1995 to eliminate preventable and treatable blindness.Visit https://www.cureblindness.org/ to learn more.
About Johnson & Johnson Vision
At Johnson & Johnson Vision, we have a bold ambition: to change the trajectory of eye health around the world. Through our operating companies, we deliver innovation that enables eye care professionals to create better outcomes for patients throughout their lives, with products and technologies that address unmet needs including refractive error, cataracts and dry eye. In communities with greatest need, we work in collaboration to expand access to quality eye care, and we are committed to helping people see better, connect better and live better. Visit us at https://www.jjvision.com/. Follow @JNJVision on Twitter and Johnson & Johnson Vision on LinkedIn.
For further information, contact:
Leanne Kahn
857-205-8415 (mobile)
LKahn1@its.jnj.com
1 http://www.who.int/blindness/data_maps/VIFACTSHEETGLODAT2010full.pdf