Johnson & Johnson Vision Publishes Research on The Impact of COVID-19 on Contact Lens Wear in Western Europe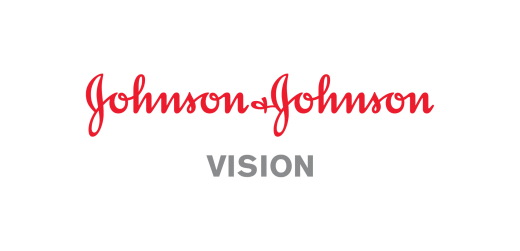 Survey finds the majority of consumers are returning to normal wear of contact lenses, presenting an opportunity for eye care professionals to re-engage patients.
Madrid, Spain – 30 November 2020 – Johnson & Johnson Vision*, a global leader in eye health and part of Johnson & Johnson Medical Devices Companies**, today published survey results about the impact of the COVID-19 pandemic on the behavior of contact lens wearers in Western Europe.

The survey, conducted in October amongst more than 2,000 contact lens wearers across Germany, Italy, France, Spain and the Netherlands, found 71% are wearing their contact lenses as much as they did prior to the pandemic. Interestingly, 20% surveyed said they are now buying more contact lenses compared to before the outbreak.

The survey is a second installment of a series of consumer research the company is conducting to understand patient needs and contact lens wearer behavior.

"It is encouraging to see more patients wearing contact lenses again," said Lisa Ann Hill, Managing Director, Western Europe, Johnson & Johnson Vision. "However, as not all contact lens patients have returned to previous levels of wear, eye care practitioners have a critical role to play in reaching out to remind them of importance of looking after their eye health, as well as the continued benefits of contact lenses."

From the initial outbreak of the COVID-19 pandemic in Europe through October, contact lens wearers have showed a willingness to stay with their current brand, with 89% doing so. More than 3 in 4 (77%) of consumers also chose to stay with their original modality.

Nearly one-quarter (22%) of contact lens wearers have changed their place of purchase since the start of the COVID-19 pandemic. This is reflected by more online purchases, although the percentage of wearers that pure e-commerce retailers have gained is relatively low (up 2%). E-commerce retailers with physical stores have gained slightly more although here too the shift is moderate (up 4%).

In terms of making appointments with their optician, 48% surveyed said they had already done so since the beginning of the pandemic, and 64% said they had no concerns with returning. Another 26% showed some concern, but said they are planning to visit their optician anyway once their appointment is due.

Johnson & Johnson Vision is continuing to research the impact of COVID-19 on contact lens wearers, including a survey this month to understand the impact of the latest lockdown restrictions. The company also continues to provide virtual professional education resources for eye care professionals, including live trainings, webinars, and on-demand podcasts to help practitioners stay up-to-date on product innovations, clinical techniques, and resources for small business owners.
About Johnson & Johnson Vision

At Johnson & Johnson Vision, part of Johnson & Johnson Medical Devices Companies**, we have a bold ambition: to change the trajectory of eye health worldwide. Through our operating companies, we deliver innovation that enables eye care professionals to create better outcomes for patients throughout their lives, with products and technologies that address unmet needs including refractive error, cataracts, and dry eye. In communities with greatest need, we work in collaboration to expand access to quality eye care, and we are committed to helping people see better, connect better, live better. Visit us at jjvision.com, follow @JNJVision on Twitter, Johnson & Johnson Vision on LinkedIn, and @JNJVision on Facebook.

About Johnson & Johnson Medical Devices Companies
At Johnson & Johnson Medical Devices Companies, we are helping people live their best lives. Building on more than a century of expertise, we tackle pressing healthcare challenges, and take bold steps that lead to new standards of care while improving people's healthcare experiences. In surgery, orthopedics, vision, and interventional solutions, we are helping to save lives and paving the way to a healthier future for everyone, everywhere.

*Johnson & Johnson Vision represents the products and services of Johnson & Johnson Surgical Vision, Inc., Johnson & Johnson Vision Care, Inc., and the affiliates of both.

**The Johnson & Johnson Medical Devices Companies comprise the surgery, orthopaedics, vision, and interventional solutions businesses within Johnson & Johnson's Medical Devices segment.
Media Contacts

Carly Hilkin
Fleishman Hillard Fishburn
carly.hilkin@fhflondon.co.uk
+44 7501 951525

Hélène Mussetta
Marketing Director, Johnson & Johnson
hmussetta@its.jnj.com
+33 6640 54383
© Johnson & Johnson Medical Ltd. 2020
1 JJV Data on file 2020: Western Cluster Covid Tracker, Wave 2 fielded in Oct 2020. N=2481. Markets included Germany, Spain, France, Italy, Netherlands