Johnson & Johnson Vision Wins 2019 SILMO d'Or Award for ACUVUE OASYS with Transitions Light Intelligent Technology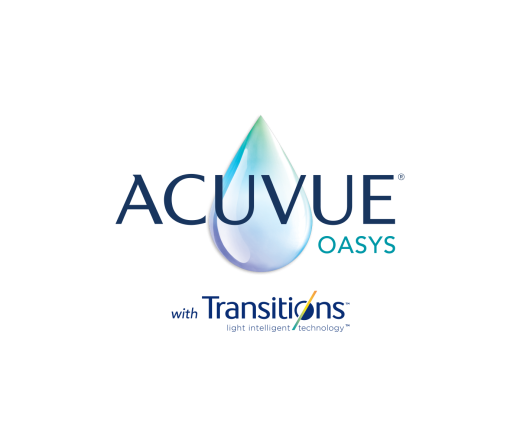 Annual awards recognise "creativity and innovation" at optical conference SILMO Paris
PARIS, France, October 2, 2019 – Johnson & Johnson Vision* was presented with the 2019 SILMO d'Or Award for its innovative contact lens, ACUVUE OASYS with Transitions Light Intelligent Technology in Paris on Saturday.
The 25th annual SILMO d'Or Awards ceremony was hosted on September 28th, 2019 as part of SILMO Paris, an internationally attended conference and exhibition for the optical industry. The distinguished awards were judged by an international jury, led this year by renowned French Designer and Interior Architect Christophe Pillet.
ACUVUE OASYS with Transitions Light Intelligent Technology was awarded the top accolade in the highly competitive contact lens category.
The first-of-its-kind photochromic contact lens offers benefits beyond vision correction by reducing exposure to bright light both indoors and outdoors†, providing wearers with the benefits** of reducing the stressful impact light can have on their eyes.1,2,‡ It was launched in the US earlier this year and is now being made available in countries across EMEA, including the UK, France, Greece, Poland, Turkey, Middle East and others.
"We are honoured to be recognised by the SILMO d'Or Awards," said Sandra Rasche, Area Vice President, Europe, Middle East and Africa, Vision Care, Johnson & Johnson Medical GmbH. "We have been rolling out ACUVUE OASYS with Transitions to contact lens wearers across EMEA over the last few months, and it is wonderful to see the technology celebrated in Europe in this way."
"SILMO Paris is a highlight event for the optical industry in Europe every year, and I couldn't be happier for our ACUVUE team here in France," said Christophe de Combejean, Professional Education & Development Senior Manager, France, Johnson & Johnson Vision Care. "This year's award highlights what a truly innovative solution ACUVUE OASYS Transitions with Light Intelligent Technology is. It is the first contact lens that gives wearers a seamless way to manage changing light conditions in their everyday lives."2
ACUVUE OASYS with Transitions was also named one of TIME's 'Best Inventions of 2018.' It was created by Johnson & Johnson Vision in partnership with Transitions Optical Limited, the leading provider of photochromic (smart adaptive) eyeglass lenses worldwide.
About Johnson & Johnson Vision
At Johnson & Johnson Vision, part of Johnson & Johnson Medical Devices Companies****, we have a bold ambition: to change the trajectory of eye health around the world. Through our operating companies, we deliver innovation that enables eye care professionals to create better outcomes for patients throughout their lives, with products and technologies that address unmet needs including refractive error, cataracts and dry eye. In communities with greatest need, we work in collaboration to expand access to quality eye care, and we are committed to helping people see better, connect better and live better. Visit us at www.jjvision.com. Follow @JNJVision on Twitter and Johnson & Johnson Vision on LinkedIn.
About Johnson & Johnson Medical Devices Companies
As the world's most comprehensive medical devices business, we are building on a century of experience, merging science and technology, to shape the future of health and benefit even more people around the world. With our unparalleled breadth, depth and reach across surgery, orthopaedics, vision and interventional solutions, we're working to profoundly change the way care is delivered. We are in this for life.
****Comprising the surgery, orthopaedics, vision and interventional businesses within the Johnson & Johnson's Medical Devices segment
# # #
For further information, contact:
Sally Hetherington, Leader, EMEA Communications: shether1@its.jnj.com +44 7770 337800
Carly Hilkin: Fleishman Hillard Fishburn: carly.hilkin@fhflondon.co.uk +44 7501 951525
Important Information for Contact Lens Wearers: ACUVUE Brand Contact Lenses are available by prescription only for vision correction. An eye care professional will determine whether contact lenses are right for you. Although rare, serious eye problems can develop while wearing contact lenses. To help avoid these problems, follow the wear and replacement schedule and lens care instructions provided by your eye doctor. Do not wear contact lenses if you have an eye infection, or experience eye discomfort, excessive tearing, vision changes, redness or other eye problems. If one of these conditions occurs, remove the lens and contact your eye doctor immediately. For more information on proper wear, care and safety, talk to your eye care professional and ask for a Patient Instruction Guide, visit www.acuvue.com.
†Helps protect against transmission of harmful UV radiation to the cornea and into the eye.
‡All ACUVUE Brand Contact Lenses have Class 1 or Class 2 UV Blocking to help provide protection against transmission of harmful UV radiation to the cornea and into the eye. UV absorbing contact lenses are NOT substitutes for protective UV absorbing eyewear such as UV absorbing goggles or sunglasses because they do not completely cover the eye and surrounding area.
The third-party trademarks used herein are trademarks of their respective owners.
ACUVUE OASYS is a trademark of Johnson & Johnson Vision Care (Ireland) T/A Vision Care Ireland RSC. Transitions is a registered trademark, the Transitions logo, Transitions Light Intelligent Technology and Transitions Light Intelligent Lenses are trademarks of Transitions Optical, Inc. used under license by Transitions Optical Limited.
© Johnson & Johnson Vision Care (Ireland) T/A Vision Care Ireland RSC
1 JJV Data on File 2018: Definition of ACUVUE® OASYS with Transitions™ Light Intelligent Technology™
2 JJV Data on File 2018: ACUVUE® OASYS Contact Lenses with Transitions™ Objective Clinical
191001084508751