Procrasti-nation: Brits ignore health issues for 8 months before seeking help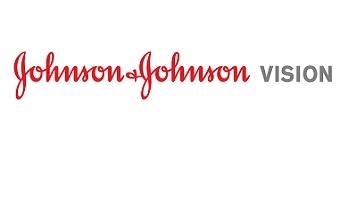 About a third (31%) of Brits admit to letting their health slip, taking an average of 8 months to seek help
Almost half (47%) of Brits are putting off a visit to the optician, believing that it's easier to live with a visual impairment than sort it
46% of over 45 year olds admit to currently putting off an eye test, impacting manageable conditions such as presbyopia aka 'Long Arm Syndrome'
ACUVUE®, the makers of 1-DAY ACUVUE® MOIST Multifocal Contact Lenses, today reveals research that shows nearly a third (31%) of Brits have let their health slip because daily inconveniences mean they procrastinate, rather than fix the problem¹. Worryingly, Brits are taking eight months to seek help with their health issues, with a fifth (21%) of the nation regretting the length of time they have spent putting off much needed appoinments¹.
In line with this trend, almost half (47%) of Brits are procrastinating when it comes to regular eye tests at the opticians, despite 83% of UK adults aged 40 plus experiencing a very common condition called presbyopia – aka "Long-Arm syndrome" – holding their phones (and other everyday items) far away from their faces to be able to read them, because their vision has progressively changed as they've got older¹.
In fact, the research found that nearly a third (29%) of those living with presbyopia (45 years and older) confess that this is down to procrastinating when it comes to important life admin, admitting that they do not have the motivation to go to the optician. Rather than pick up the phone and book an appointment, 11% choose to ignore problems believing they might be a sign of something bigger, 14% believe they can wait for their vision problems to become more serious and finally 18% believe the problem is small enough that they can ignore it².
Presbyopia affects the eye's ability to focus easily on nearer tasks. This happens because the lens inside the eye progressively loses some flexibility. Whilst this may sound like a rare complaint, it affects 27 million people in the UK – yet research proves many are putting off simple actions that could help.
Johnson & Johnson Vision's Dr Kamlesh Chauhan, Director of Professional Education, Northern Europe said: "Health check-ups might be an inconvenience, but they are necessary for managing smaller issues before they become big ones. Presbyopia is a visual impairment which affects billions of people, but the early symptoms are subtle – a minor frustration to begin with that can be easily put off. With several simple vision correction solutions readily available, including multifocal contact lenses, we encourage patients to see their optometrist who can help make their lives easier."
As a nation, our habit of procrastinating goes beyond eye health. Despite the fact our health is so important, almost a quarter of Brits (24%) admit that they are currently putting off a trip to the GP and 42% of respondents avoid a check-up at the dentist, despite feeling that they need to go. Of these, a quarter (26%) believe they've now left a visit to the GP for so long they feel embarrassed to deal with it¹.
Alongside this, over half of the population (50.3%) are putting off a medical appointment of some description, with eye related appointments high on the top 5 list:
THE TOP 5 HEALTH CHECK UPS BRITS ARE PUTTING OFF
Dentist check-up (42%)
Eye Tests (glasses and non-glasses wearers) (34%)
Visiting the GP (24%)
Blood pressure check-up (10%)
Blood test (9%)
Sara Cox, Brand Ambassador for 1-DAY ACUVUE® MOIST Multifocal Brand Contact Lenses, notes: "It's shocking that a quarter of Brits with vision issues are ignoring a trip to the optician! I began to struggle with my eyesight when I turned 40, and discovered I had Presbyopia. I found it so simple to make the switch to multifocal contact lenses and avoid 'long arm syndrome' – there was no point putting it off any longer."
The survey was commissioned by Johnson & Johnson Vision, whose ACUVUE® brand of contact lenses includes 1-DAY ACUVUE® MOIST Multifocal Brand Contact Lenses. These contact lenses are designed to correct presbyopia and help you to see near, far and in-between. 1-DAY ACUVUE® MOIST MULTIFOCAL Contact Lenses are the only multifocal contact lenses with 183 designs inspired by the natural changes of the ageing eye. The optic design of each lens helps reflect the natural variation of pupil size that occurs as we age and with di­fferent prescriptions.
For more info on presbyopia and 1-DAY ACUVUE® MOIST Multifocal Brand Contact Lenses visit https://www.acuvue.co.uk/eye-problems/presbyopia
Survey Methodology
Johnson & Johnson Vision Care Inc. and OnePoll conducted a survey among a nationally representative sample of 2,000 UK adults, 18 years of age and older in July 2019.
About Johnson & Johnson Vision
At Johnson & Johnson Vision, part of Johnson & Johnson Medical Devices Companies*, we have a bold ambition: to change the trajectory of eye health around the world. Through our operating companies, we deliver innovation that enables eye care professionals to create better outcomes for patients throughout their lives, with products and technologies that address unmet needs including refractive error, cataracts and dry eye. In communities with greatest need, we work in collaboration to expand access to quality eye care, and we are committed to helping people see better, connect better and live better. Visit us at www.jjvision.com and www.jnjvisioncare.co.uk. Follow @JNJVision on Twitter and Johnson & Johnson Vision on LinkedIn.
About Johnson & Johnson Medical Devices Companies
At Johnson & Johnson Medical Devices Companies, we are helping people live their best lives. Building on more than a century of expertise, we tackle pressing healthcare challenges, and take bold steps that lead to new standards of care while improving people's healthcare experiences. In surgery, orthopaedics, vision and interventional solutions, we are helping to save lives and paving the way to a healthier future for everyone, everywhere.
* The Johnson & Johnson Medical Devices Companies comprise the surgery, orthopaedics, vision and interventional solutions businesses within Johnson & Johnson's Medical Devices segment.
# # #
For further information, contact:
Sally Hetherington, Leader, EMEA Communications: shether1@its.jnj.com 07770 337800
Hannah White: FleishmanHillard Fishburn: Hannah.White@fhflondon.co.uk 0208 618 2859
Important Information for Contact Lens Wearers: ACUVUE® Brand Contact Lenses are available by prescription only for vision correction. An eye care professional will determine whether contact lenses are right for you. Although rare, serious eye problems can develop while wearing contact lenses. To help avoid these problems, follow the wear and replacement schedule and lens care instructions provided by your eye care professional. Do not wear contact lenses if you have an eye infection, or experience eye discomfort, excessive tearing, vision changes, redness or other eye problems. If one of these conditions occurs, remove the lens and contact your eye doctor immediately. For more information on proper wear, care and safety, talk to your eye care professional and ask for a Patient Instruction Guide, call 0800 022 4222 or visit www.acuvue.co.uk
††All ACUVUE® Brand Contact Lenses have Class 1 or Class 2 UV Blocking to help provide protection against transmission of harmful UV radiation to the cornea and into the eye. UV absorbing contact lenses are NOT substitutes for protective UV absorbing eyewear such as UV absorbing goggles or sunglasses because they do not completely cover the eye and surrounding area.
The third-party trademarks used herein are trademarks of their respective owners.
ACUVUE® and 1-DAY ACUVUE® MOIST MULTIFOCAL Brand Contact Lenses are trademarks of Johnson & Johnson Medical Ltd.
© Johnson & Johnson Media Ltd. 2019
Reference:
Survey conducted by OnePoll among 2,000 UK adults aged 18+ in July 2019
Survey conducted by OnePoll among 1,119 UK adults aged 45+ in July 2019