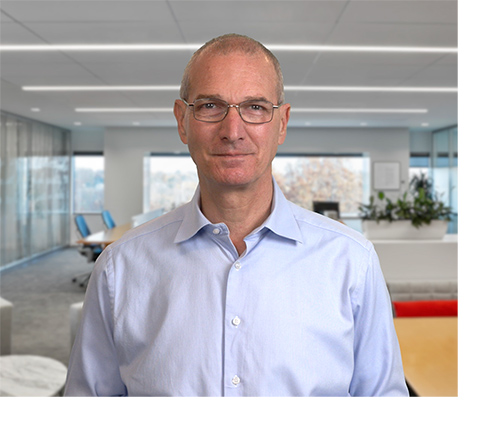 style_regular
Regular
Dear Johnson & Johnson Vision Stakeholders,
There's no doubt 2020 was a unique year. One full of unforeseen challenges, changed plans, and new ways of living and working. It's also been a year of problem-solving, resilience, and innovation. Despite physical distancing, we saw many grow closer through creative ways to stay connected. While grappling with a global pandemic and social injustices, we saw scientific collaboration. We saw allyship. We saw unity. We saw giving and service in their most authentic forms. We saw good.
Align left
style_no_space
At this very moment, more than one billion people around the world are living with vision impairment that is preventable or yet to be addressed, but don't have access to eye care and potentially life-changing treatment. This is our rally cry each day... to change the trajectory of eye health. I'm inspired by the eye care professionals, practices, nonprofits, volunteers, professional associations, and our own teams around the world that overcame and continue to overcome tremendous obstacles to bring much-needed eye care to the patients counting on them.
At Johnson & Johnson Vision,* our responsibility for doing good extends beyond eye health... it's also about doing good for communities, good for our teammates, and good for the planet. Not only is it the only way through unprecedented times, but the only way forward. Simply put, we are working to keep people healthy so they can thrive in healthy communities, on a healthy planet.
For us, this includes giving back through Sight For Kids, a program co-founded with Lions Clubs International Foundation nearly 20 years ago; leaning in to deeply valued and long-standing relationships with organizations like Vision is Priceless and Blind Children's Learning Center; and cultivating new relationships such as with Himalayan Cataract Project.
Take care,
Shlomi Nachman∗∗
Company Group Chairman
CSS and Johnson & Johnson Vision
*Johnson & Johnson Vision represents the products and services of Johnson & Johnson Surgical Vision, Inc., Johnson & Johnson Vision Care, Inc., and the affiliates of both.
Shlomi Nachman is an employee of Johnson & Johnson, serving as Company Group Chairman, with oversight of the Cardiovascular & Specialty Solutions Group and Johnson & Johnson Vision.
The third-party trademarks used herein are the intellectual property of their respective owners.
© Johnson & Johnson Vision, 2021. All rights reserved.
PP2021OTH5094
Align left