NEW
How I See It: 40 Years of Innovation
It's been 40 years since Johnson & Johnson acquired Frontier Contact Lenses.
In honor of this milestone, employees who have been with the company since the early Frontier days share their personal memories of innovation and growth.
Read Story
Looking Towards a Greener Future
As a leader in helping people around the world see better, connect better, live better – Johnson & Johnson Vision understands the value in extending that commitment to ensure it supports the health of the planet as well.
Educating Local Youth to Address Healthcare Inequities
The Johnson & Johnson (J&J) Bridge to Employment (BTE) program started as a way to give at-risk youth career support.
Schedule an Eye Exam
Prioritize Your Eyes by Getting an Annual Eye Exam
Eye exams are about more than vision. In fact, an eye exam can detect over 270 different medical conditions–from diabetes to heart disease.
Good Stories Worth Sharing
New Vision for Good community impact report shares inspirational stories of heart, partnership, and services in helping people see better, connect better, live better.
Imagine a world where preventable vision impairment and blindness is no longer.
Don't Distance Yourself from Eye Health
A Johnson & Johnson Vision Global Eye Health Survey Uncovered the Truth Behind Why People Don't Get Annual Eye Exams
When it comes to scheduling our preventative health appointments, one of the most often overlooked is our eye exam.
Prevent Foggy Glasses Syndrome
6 Tips to Avoid Foggy Eyeglasses While Wearing a Face Mask
You may notice when covering your face appropriately, it can cause your lenses to fog up considerably. Why does this happen, and what can you do to avoid it?
Tips
Avoid looking at a digital screen too long
Some signs you've been looking at a digital screen too long include dry eyes, headaches, and blurred vision.
Gives your eyes a break every 20 minutes
Make sure to follow the 20-20-20 rule to give your eyes a break: Every 20 minutes look 20 feet away for 20 seconds.
Make sure your computer screen is positioned correctly
Keep your computer screen 20-28 inches away from your face and slightly below eye level.
Focus on overall health to boost your eye health
Eating right, being active, knowing your family history — all can have an impact on healthy vision, too.
Next Tip
There is a lack of awareness when it comes to Myopia, because it has been easy to treat the symptoms.
Myopia is a chronic progressive disease1,2,3 which can lead to permanent vision loss later in life4
50%
By 2050, half of the world's population (50%) is projected to be myopic.

1 Billion
By 2050, 1 billion people are expected to have high myopia, a severe form of the condition.
10 to 80%
In China, among children ages six to 18, myopia prevalence rises from less than 10 to 80 percent.
$202 billion
Uncorrected distance refractive errors, largely caused by myopia, are already estimated to cost global healthcare systems US$202 billion annually.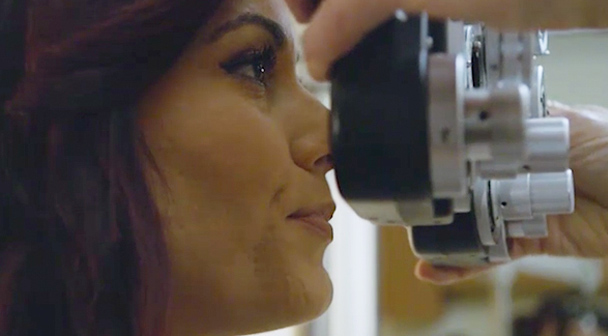 style_regular
Regular

Patients and Experts are all connected
Changing the trajectory of eye health requires a collaborative effort between the brightest minds — eye care professionals and associations — and patients, connected in our efforts to improve the quality of care and sight around the world.
1) Flitcroft DI. The complex interactions of retinal, optical and environmental factors in myopia aetiology. Prog Retin Eye Res. 2012;31(6):622-660.
2) Donovan L, Sankaridurg P, Ho A et al Myopia progression rates in urban children wearing single-vision spectacles. OVS 2012;89(1):27-32.
3) Pärssinen O, Kauppinen M. Risk factors for high myopia: a 22-year follow-up study from childhood to adulthood. Acta Ophthalmologica. 2019;97(5):510-518.
4) Tideman JW, Snabel MC, Tedja MS, et al . Association of Axial Length With Risk of Uncorrectable Visual Impairment for Europeans With Myopia. JAMA Ophthalmol. 2016 Dec 1;134(12):1355-1363
P2022OTH4776
Align left
Wide