New Vision for Good community impact report shares inspirational stories of heart, partnership, and services in helping people see better, connect better, live better.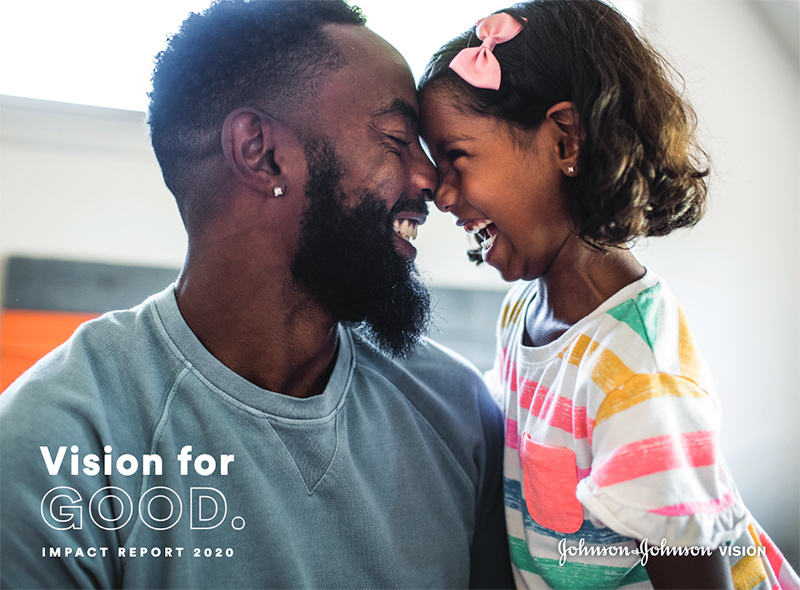 Imagine a world where preventable vision impairment and blindness is no longer. A world where everyone, everywhere has access to the eye care and potentially life-altering eye health treatments they need. A world where conserving and protecting the planet's resources is second nature. A world where everyone feels they belong.
That world is the Vision for Good over 8,500* Johnson & Johnson Vision teammates passionately pursue in their work. Driven by Our Credo, we are proud to care for 52 million people's vision each year* by bringing together cutting-edge insights, science, and technology to encourage professionals and patients to proactively preserve and enhance their sight for life. And in communities with the greatest need, we collaborate with nonprofits, governments, and associations alike to expand access to quality eye care.
Striving to change the trajectory of eye health, our Vision for Good ignites actions good for communities, good for teammates, and good for the planet.
Align center
style_medium_alt
Wide
Good for Communities
Elevating eye health awareness, increasing access to care, and strengthening the communities in which we live and work are just a few of the motivating forces that inspire J&J Vision teammate giving and service efforts.
Align left
Good for Teammates
Only with the unique set of experiences, cultural background, and thinking styles each J&J Vision teammate brings can we best help and understand the customers, patients, and communities we serve worldwide. And only by creating an environment where teammates truly feel they belong, can we help them reach their full potential.
Align left
Good for the Planet
Human health is inextricably linked to the health of the planet; it takes a healthy planet to have healthy people and communities. We continue to focus our efforts on climate resilience, waste reduction, and protecting natural resources.
Align left
We are deeply privileged to do this work, and we recognize we are a part of something bigger: to make the world a healthier place.
And we can do it by being a part of the largest, most broadly-based healthcare company in the world, marrying our technology and innovation, galvanizing our incredible communities, and mobilizing resources to bridge the gaps in access to care.
From stories of STEM support to frontline worker contact lenses to sight-saving surgery assistance, we are thrilled to share the stories of those so deserving of care, development, nurturing, and investment – and those who make it happen. Our 2020 Global Vision for Good: Community Impact Report highlights the great work being done every day by Johnson & Johnson Vision teammates in service to others and our communities.
Align left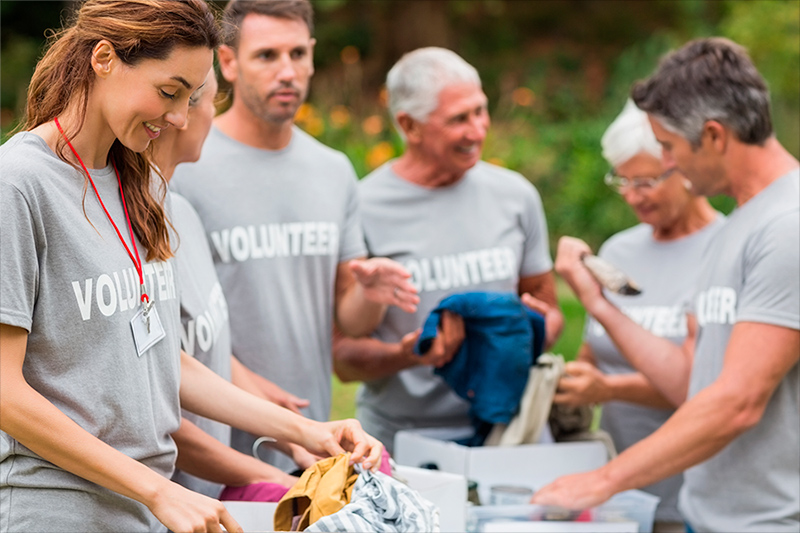 Project by project, person by person, we are committed to elevating eye health – and to pursuing our Vision for Good.
Align left
style_medium