Our Global Vision for Good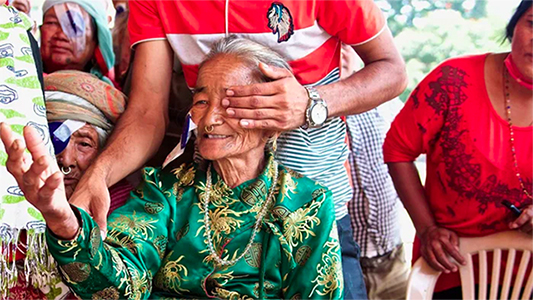 Serving more than 60 million people in 103 countries, we are helping people see better, connect better, live better. Because sight is more than simply seeing: It's a profound way to connect with the world around us, and with each other. When we connect with sight, we connect with life.
Through advocacy and education, we're working to galvanize a movement at the local level and to expand access to eye care where it's needed most. With a clear purpose of helping patients, together with our global and local partnerships, we have the power to improve eye health by supporting better care in more places around the world than ever before.
We're committed to sharing our time, talents, and treasure to elevating eye health to a global priority – to changing the trajectory of eye health worldwide.
align_center
Driven by Our Credo, which calls all Johnson & Johnson employees to put the well-being of the people we serve first, we are committed to blending compassion and innovation to ultimately build a world Connected by Sight.
We focus our citizenship and sustainability efforts where the greatest impact can be achieved. Our people, expertise, and global reach matter: Being a part of the world's largest and most broadly-based healthcare company wouldn't mean much if we didn't strive for global change.
Align left
Wide